Rains ISD Police Department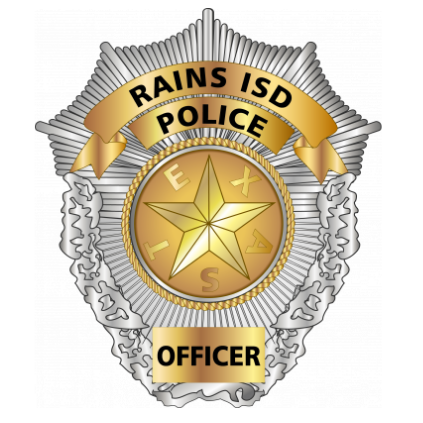 It is the goal of the RISD Police Department to:
Provide a safe learning and work environment for all students and staff.

Respond proactively in all aspects of public safety and community policing.

Minimize disruption and crime.

Act proactively in order to suppress and prevent criminal activity and to apprehend offenders in accordance with the law and district policy.
Office Hours
M-F 7:30am - 4:00pm
Rains ISD Police Office, behind Rains Junior High
This office follows the official school calendar.
1759 W. US Highway 69
Emory, TX 75440
903.473.2222, ext. 4136
Follow Us on Social Media
Twitter: @risd_pd
Facebook: @risdpd