Rains ISD Police Department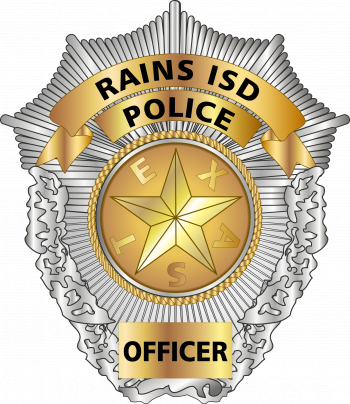 It is the goal of the RISD Police Department to:
Provide a safe learning and work environment for all students and staff.

Respond proactively in all aspects of public safety and community policing.

Minimize disruption and crime.

Act proactively in order to suppress and prevent criminal activity and to apprehend offenders in accordance with the law and district policy.
P: 903.473.2222, ext. 4136
F: 903.473.3053
1759 W. US Highway 69
Emory, TX 75440
Twitter: @risd_pd
Facebook: @risdpd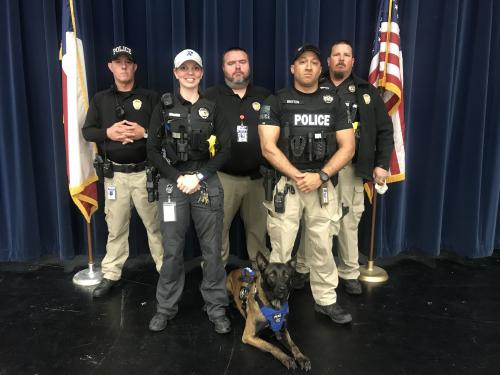 Back row from left to right:
Officer Jeffrey Carroll, Officer Matt Essary, K9 Officer Sean Royalty
Front row from left to right:
Chief Laci Jo Brimer, Officer Antonio Britton and
Bottom: Officer Rocko