Wildcats lost 56-21 at the end of tonight's game against Mt. Vernon. Proud of our boys and grateful to everyone who could come out and cheer them on.
At the end of the third, Wildcats are down 42-14.
Mt. Vernon leads the Wildcats 35 -7 at the half. Now it's time for the Wildcat Marching Band!
Wildcats trail 19-0 at the end of the first quarter, and Neighbors is out with an injury.
That's kickoff for Wildcat football's first home game against the Mt. Vernon tigers. Check your app for updates or watch live on the RHS Wildcat Legends YouTube channel. #CodeBlue
Tonight's Varsity Football game against Mt. Vernon will be broadcast on the RHS Wildcat Legends YouTube channel (linked below). Season ticket holders should have received a link from
noreply@payk12.com
to create an account and get your passes. Don't forget you can get your tickets through the "Online Ticketing" button at rainsisd.org.
https://www.youtube.com/channel/UCJ2InOIn6WVCmgjXIMYCx9Q
Rains ISD hosted 27 teams this morning at the 1st Annual Rains Cross Country Meet. Thank you to all of our coaches and volunteers for helping start another awesome tradition at Rains! #WeAreRains #RainsCrossCountry #RainsWildcatAthletics #CodeBlue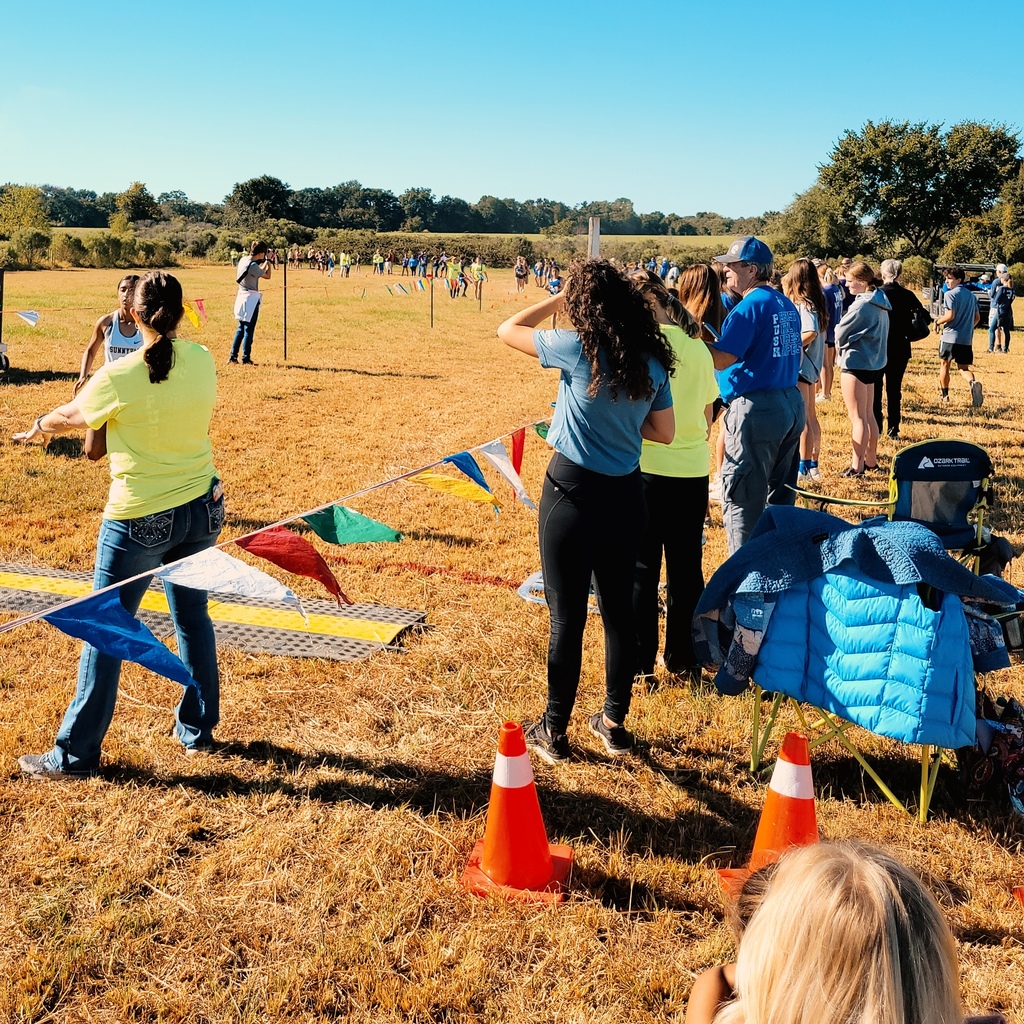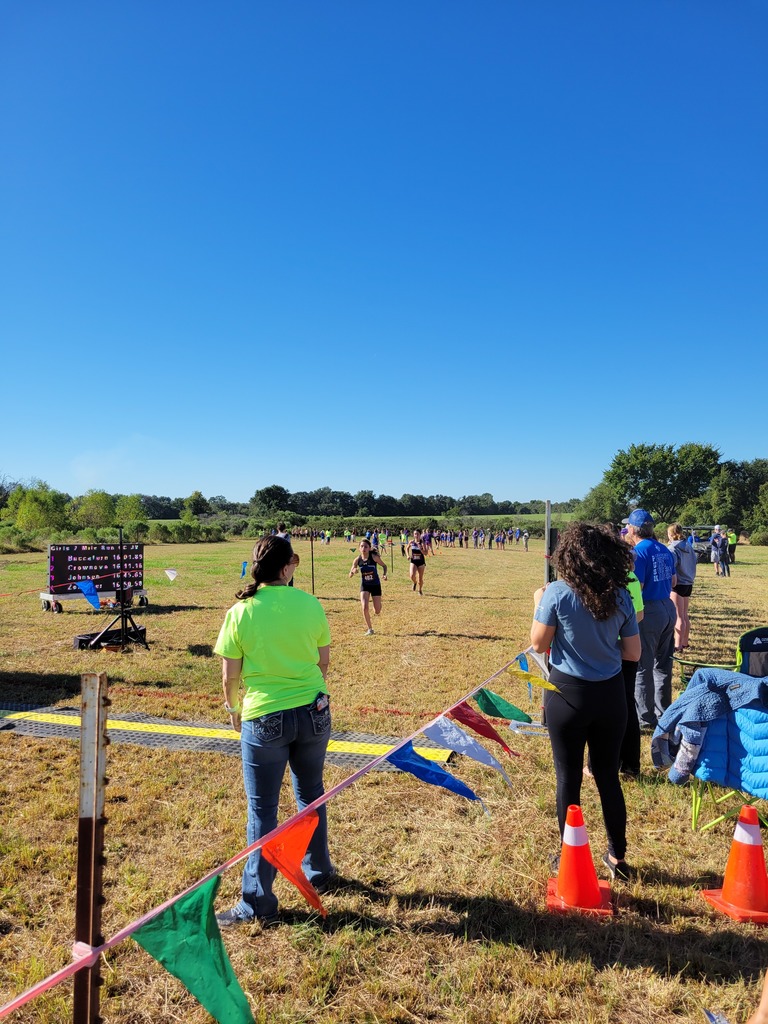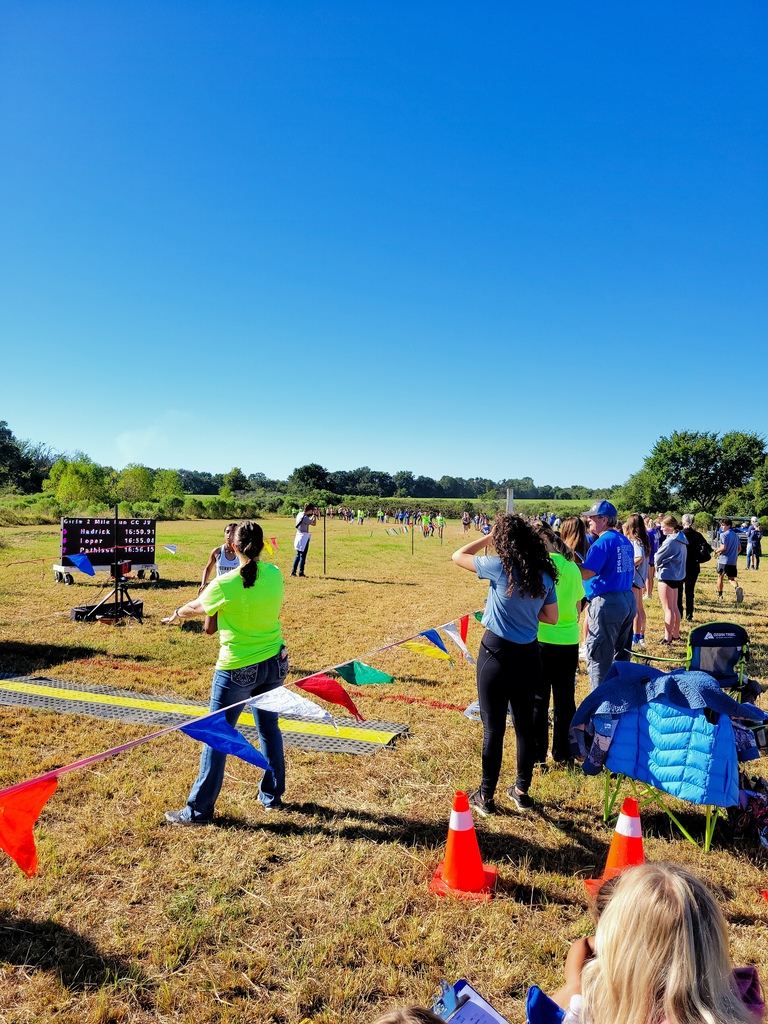 It's Educational Technology Day! We appreciate our Technology Department crew and all the work they put in to help our students and staff continue innovating in an ever-changing world. #WeAreRains #EdTech #fotps #texaspublicschools #TxEd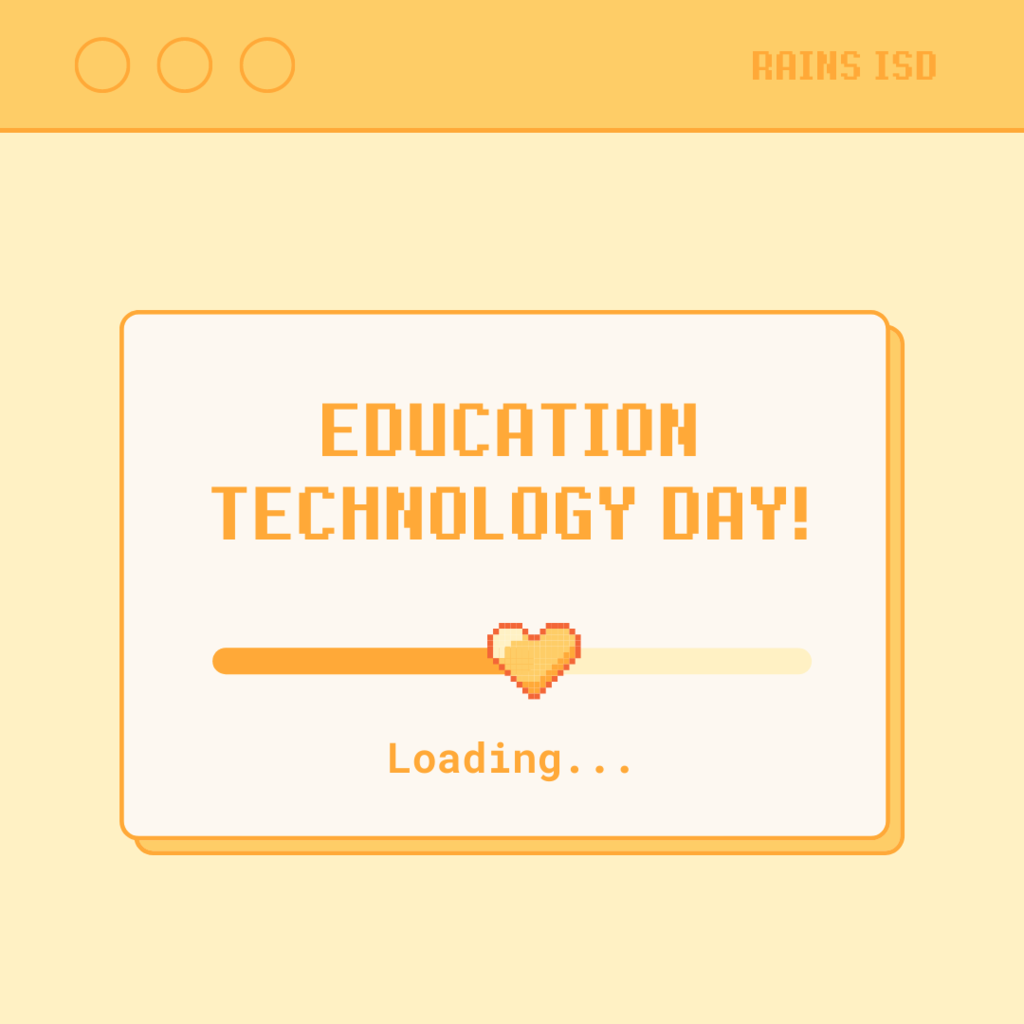 Rains ISD needs YOU! We are currently hiring substitute teachers for the 2021-2022 school year. Apply today at rainsisd.org/page/substitute-teaching.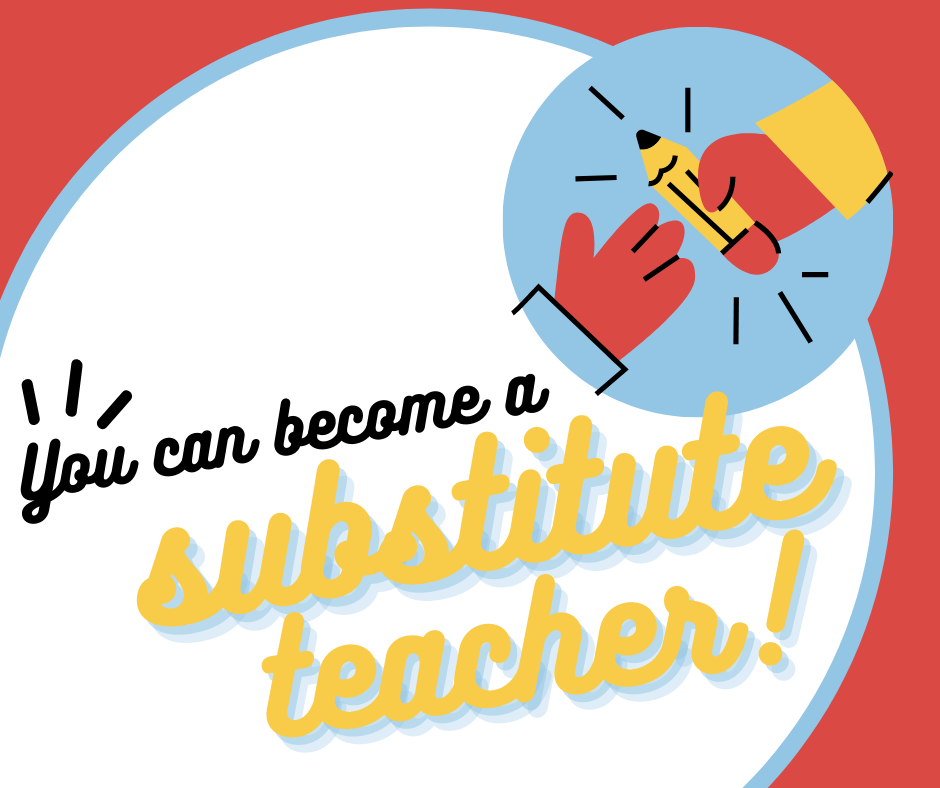 We're thrilled to announce Rains Independent School District's new app! 📱 Access documents, events, news updates, even emergency notifications. Download the app on Android:
https://bit.ly/2VJqwVo
or iPhone:
https://apple.co/2XjkkUx
.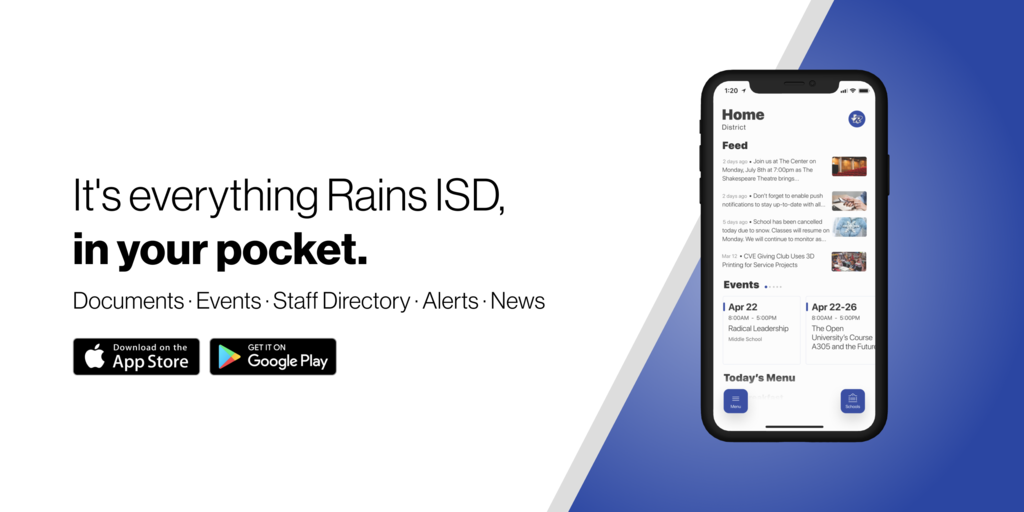 Wednesday (9/22) is #SeeYouAtThePole2021 If you are interested in participating, meet at the Rains Junior High flag pole at 7:10am Wednesday morning.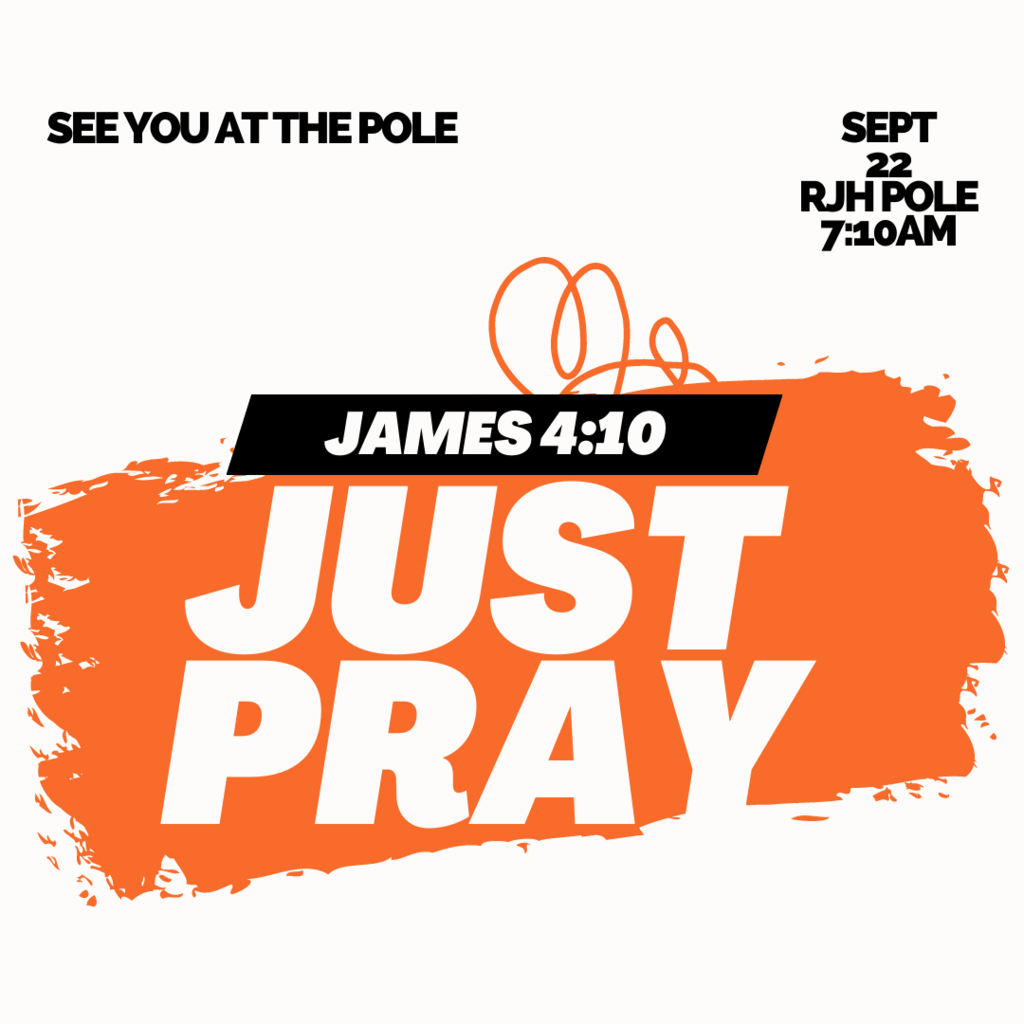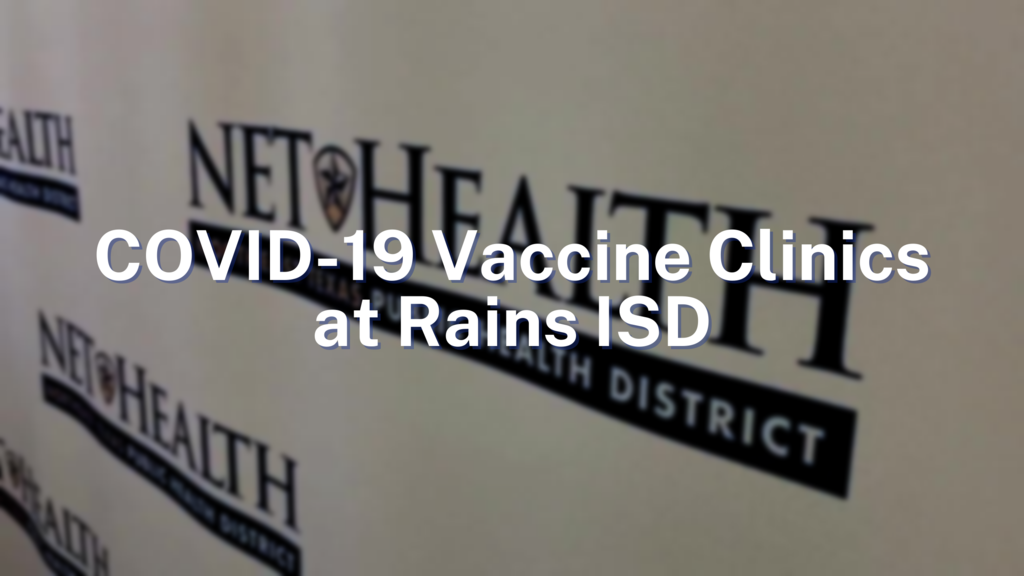 Good Morning! Check out this week's edition of the Wildcat Weekly for big news, upcoming events, and a recap of Rains County Fair week from the Rains ISD community. 💙😸🎡📱
https://5il.co/za4g
Don't forget! Tomorrow is Rains County Fair Day and there will be NO SCHOOL for students and staff. Enjoy your 3 day weekend! 🎡🎟🌭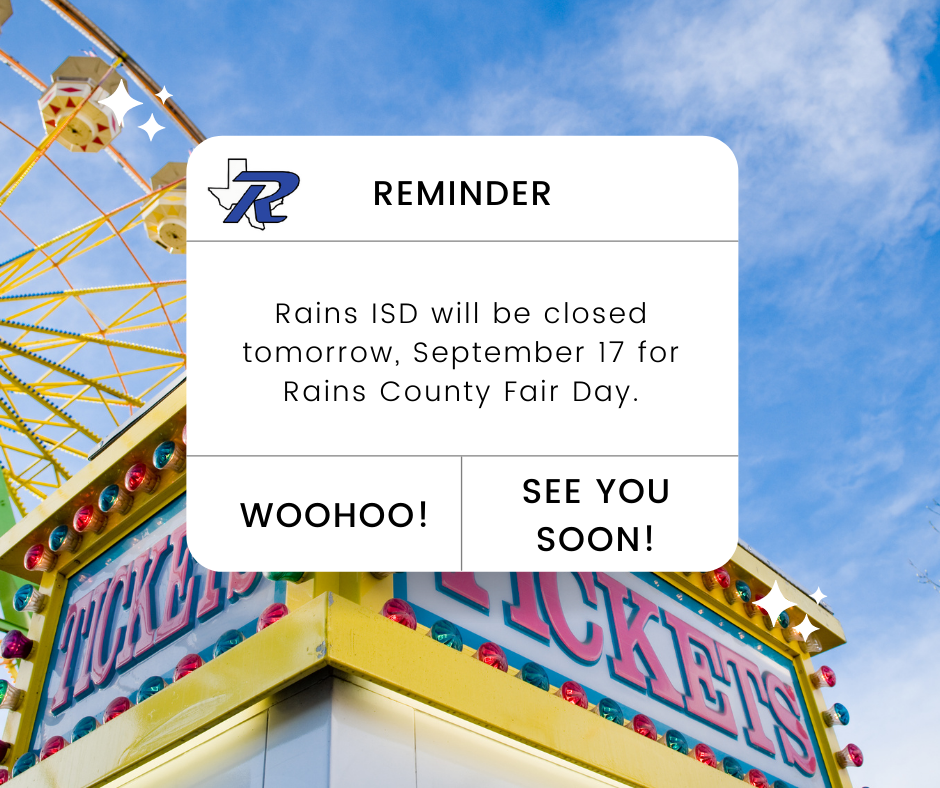 📰‼ EXTRA! EXTRA! ‼📰 Find out what's happening this week, where to go for COVID-19 information and online ticketing, and recap what's been happening around the district in this first edition update of the Wildcat Weekly. Check it out here 👉🏼
https://5il.co/ytex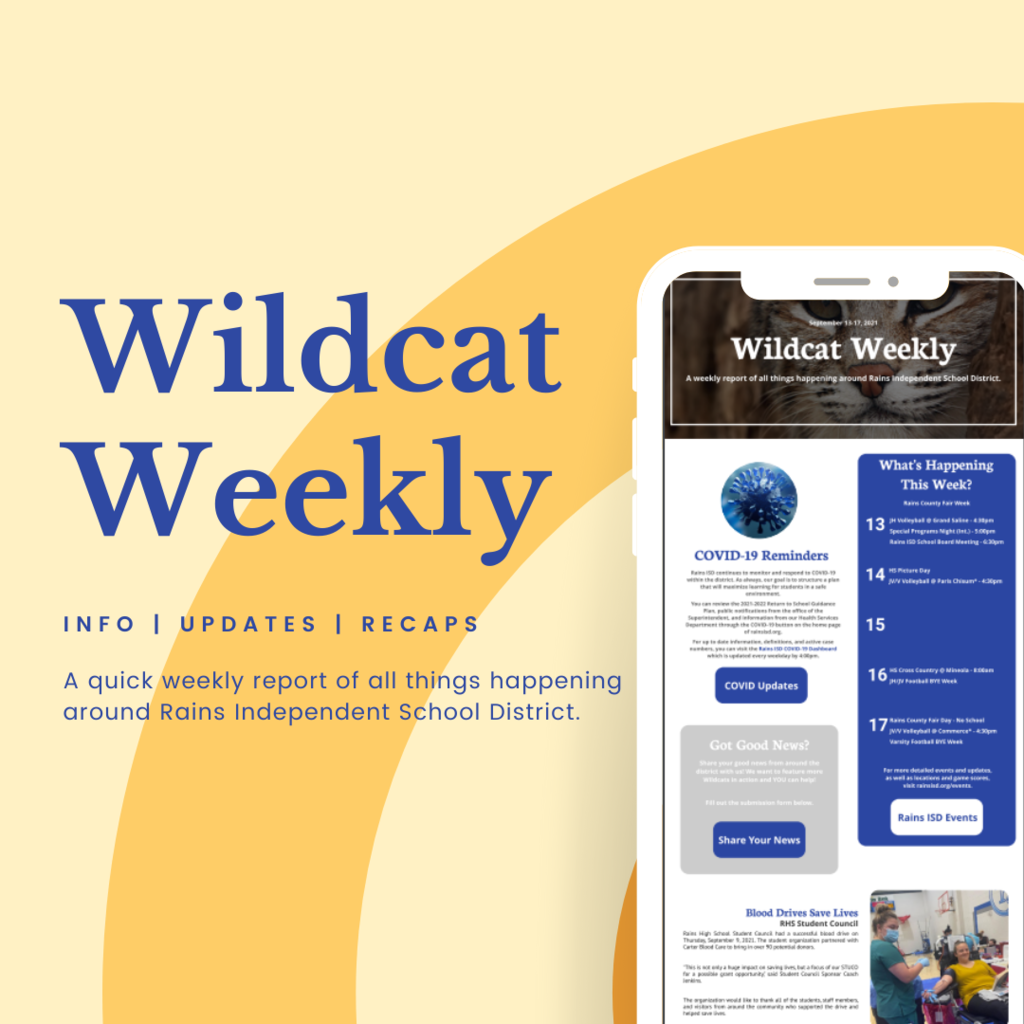 GET TO KNOW RAINS ISD! We're continuing our series so that our Wildcat community can get to know some key contacts around the district. Get to know our @rains_jh_school Principal, Mrs. Melton!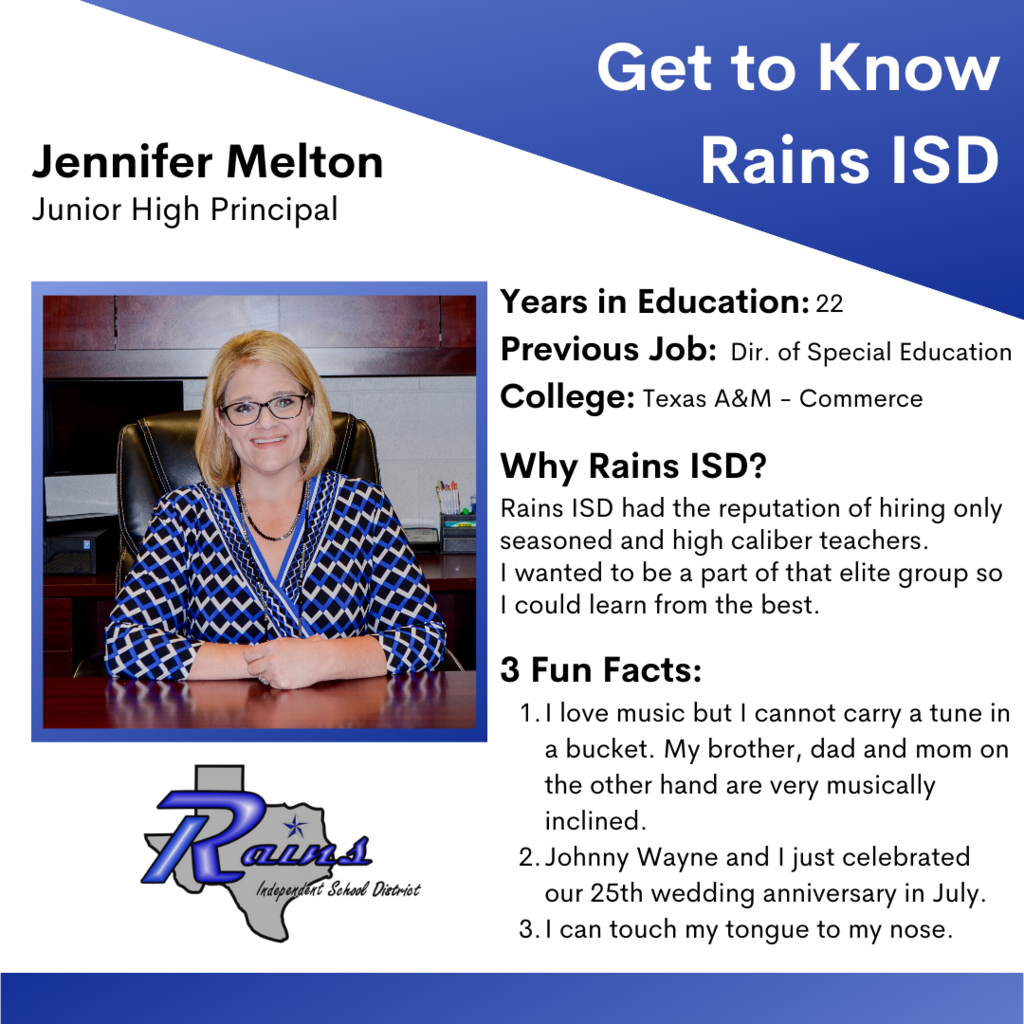 ATTENTION ALL RAINS WILDCAT SPORTS FANS! Online ticketing is available now for your convenience! You can purchase ALL regular home-game tickets here. 👇🏼
https://www.rainsisd.org/page/wildcat-athletics
And don't forget to follow @RainsAthletics on Twitter for game updates!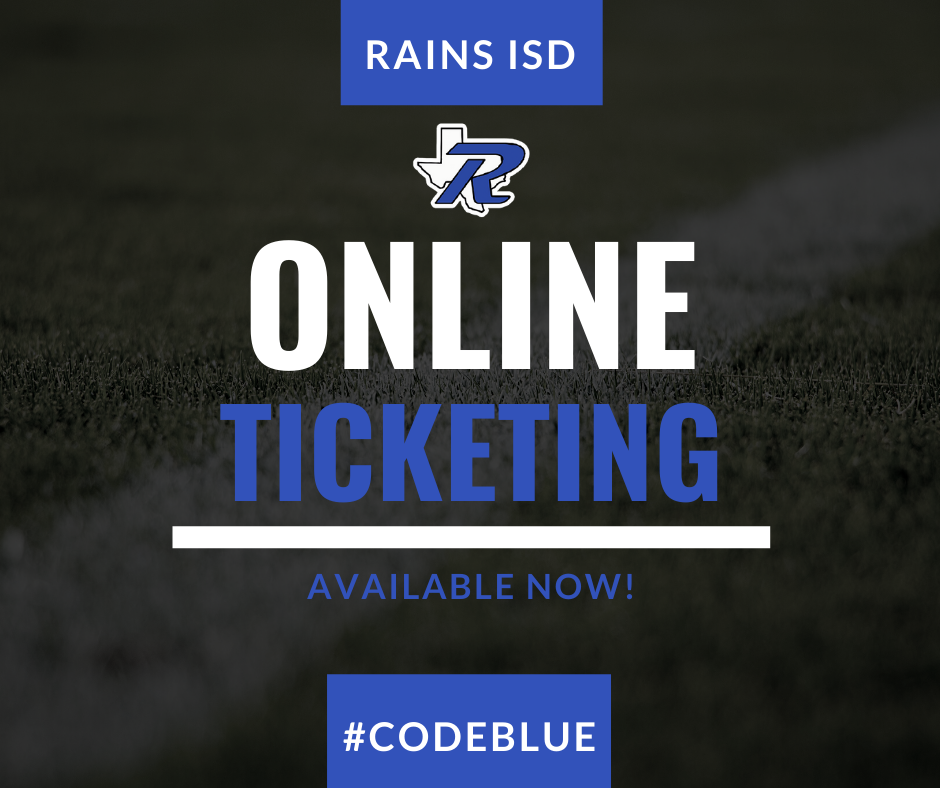 🏐💙 Volleyball Update 💙🏐 Tonight's game (Tuesday, 9/7) will be Varsity only AT Community at 4:30pm.
Important update effective immediately for Rains ISD students and staff.