Rains ISD is HIRING, and we want YOU to be a part of our wildcat FAMILY!!! See the attached graphic for a list of current openings. Apply today through the Careers tab at rainsisd.org.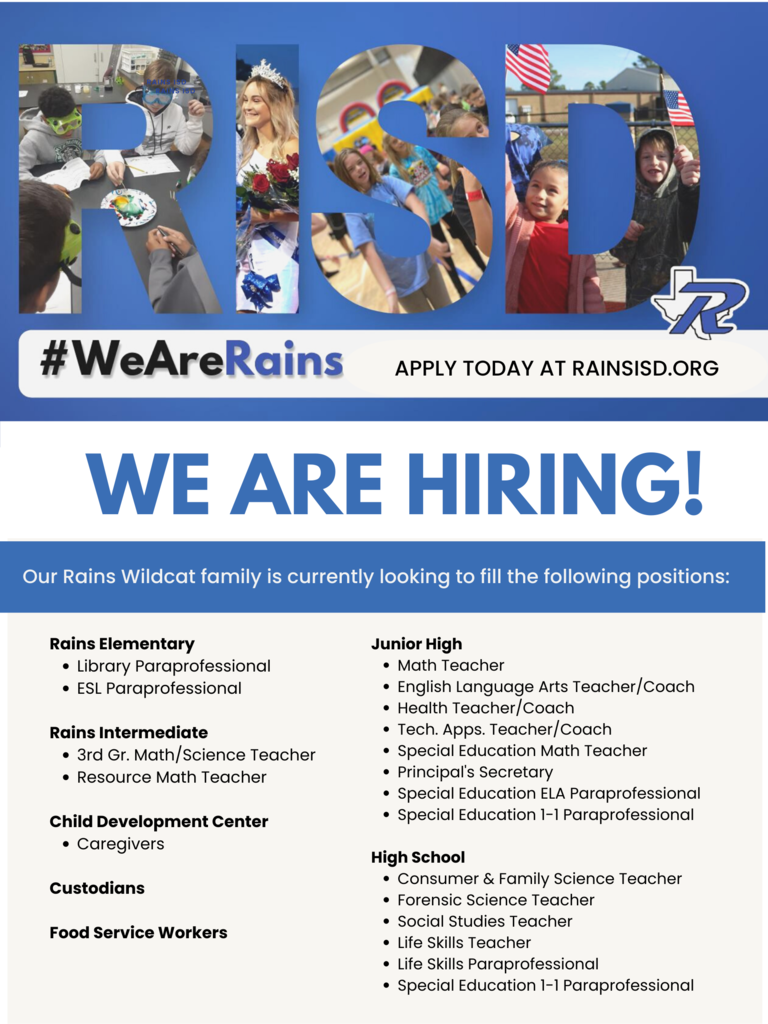 Rains ISD is HIRING! Our Wildcat family is growing, and we want YOU to be part of the journey! Apply today through the Careers tab at rainsisd.org.😻💙
PARENTS/FAMILIES, please read the following update regarding school supplies for the 2022-2023 school year. Or visit
www.rainsisd.org/article/762654
to read the full article. 🎒✏📕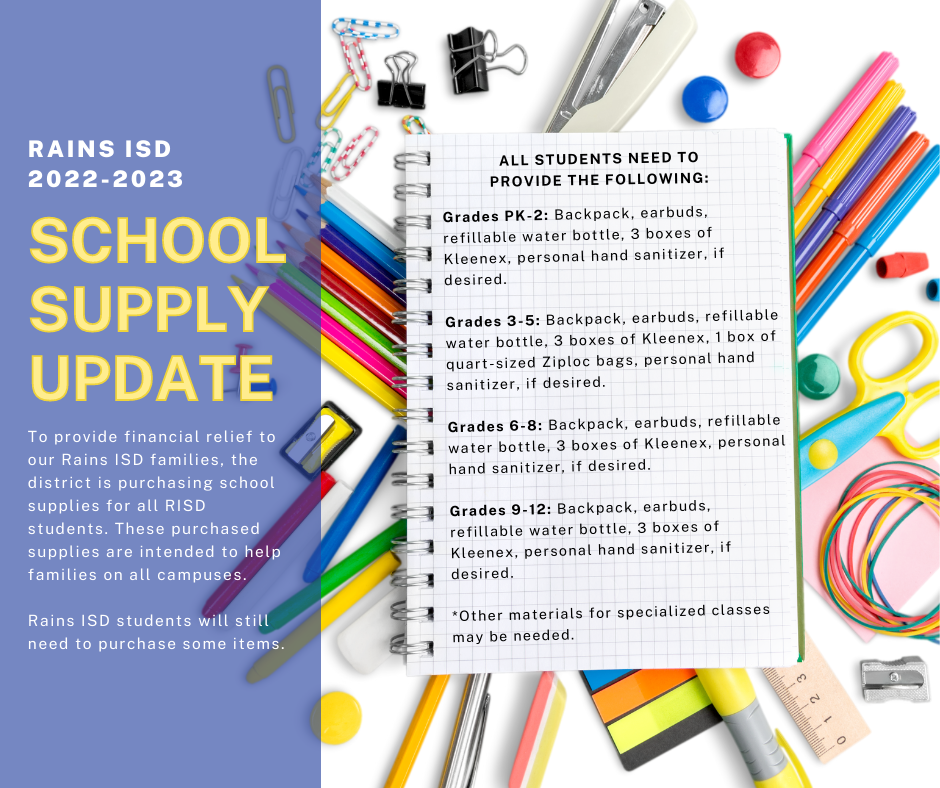 Congratulations to Coach Coker & his athletes, A. McAree and B. Dell for an outstanding performance representing Rains ISD in this past weekend's FCA All-Star game! 🏈⭐️🏆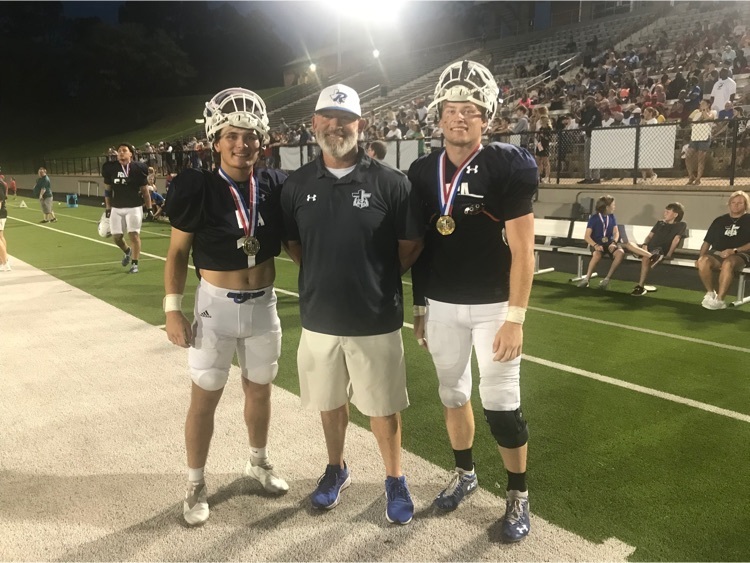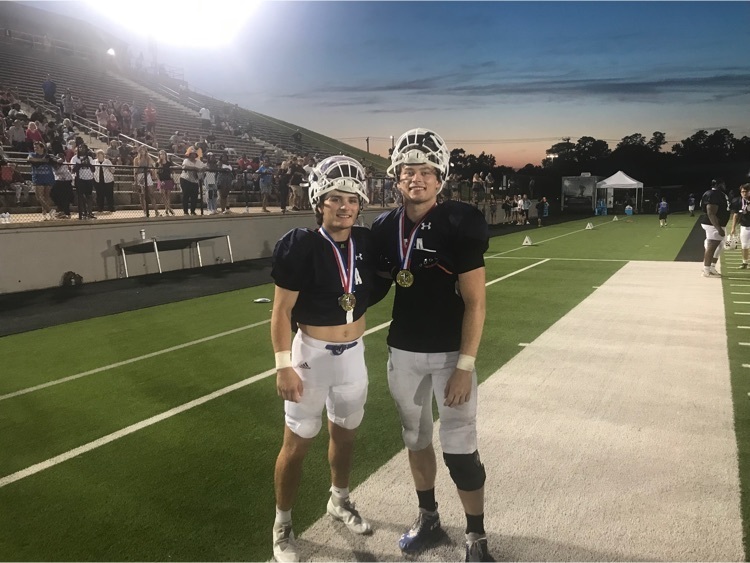 One week ago, today.🥺💙 The RHS class of 2022, consisting of 118 students, earned over $1 million in scholarships!💸 Congratulations on all of your accomplishments, Wildcats. You make RISD proud.🎓🎉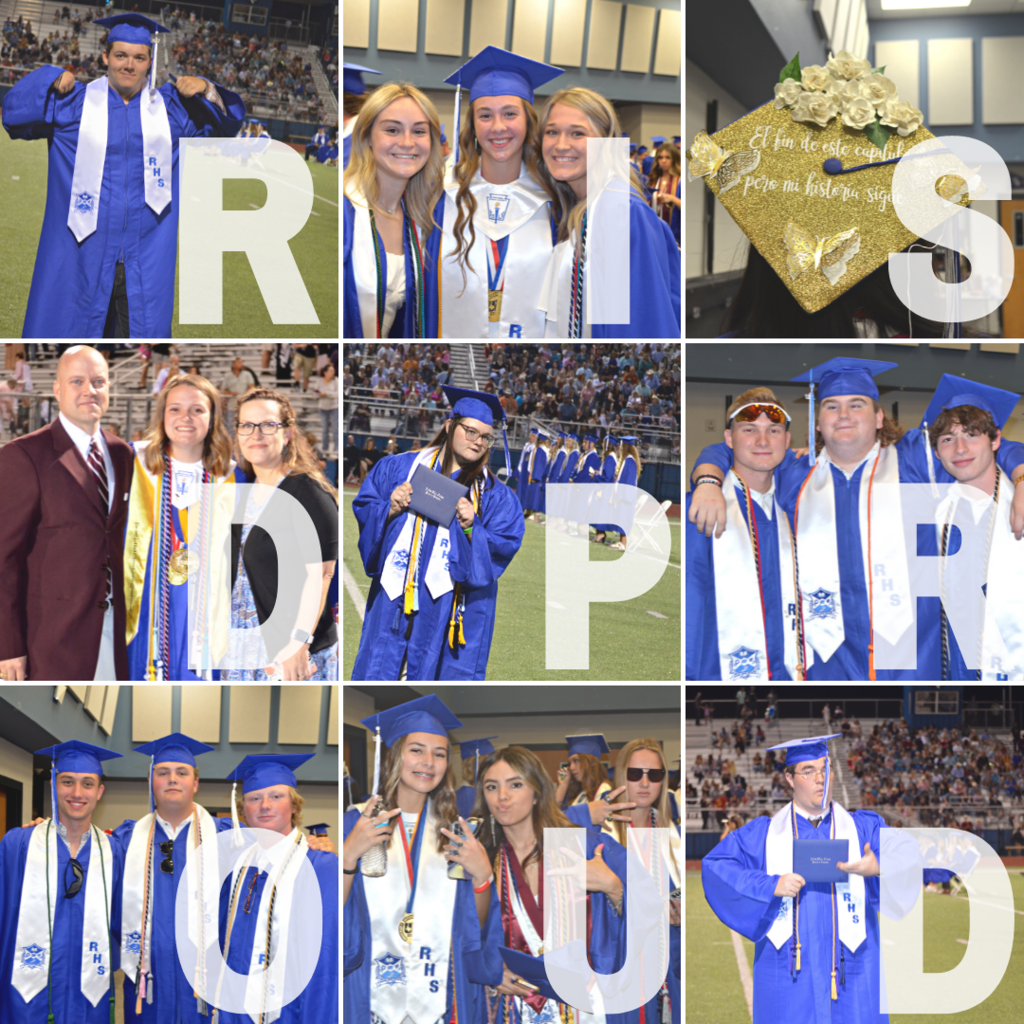 DON'T FORGET! Summer workouts 🏋️ start Monday, June 6th at 8am!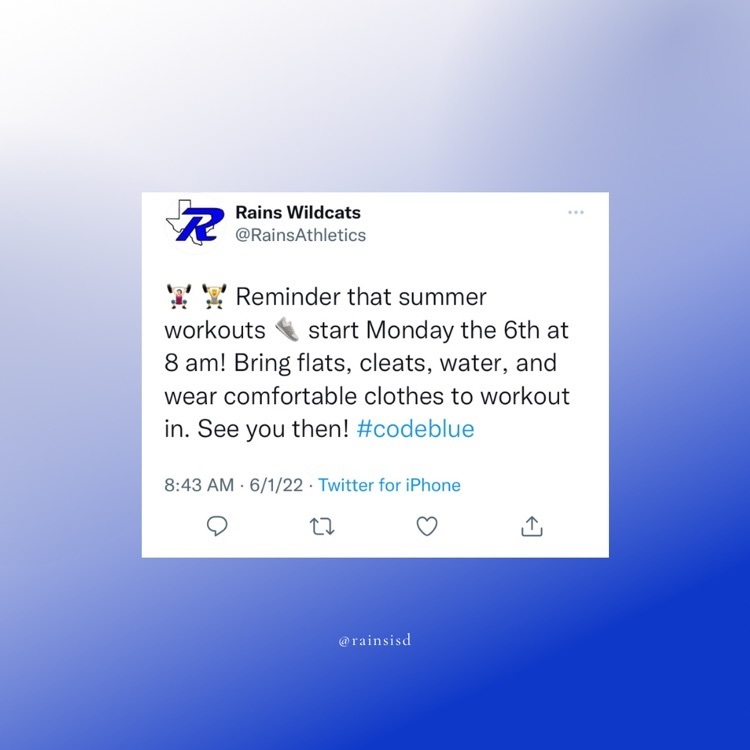 Congratulations to our Rains ISD District Teacher of the Year, Kamesha Hobbs from Rains Elementary! Mrs. Hobb's dedication to excellence shows in her life and in her classroom. We at Rains are grateful to have her impacting students' lives. Special thank you to Brookshire's for your sponsorship of this award.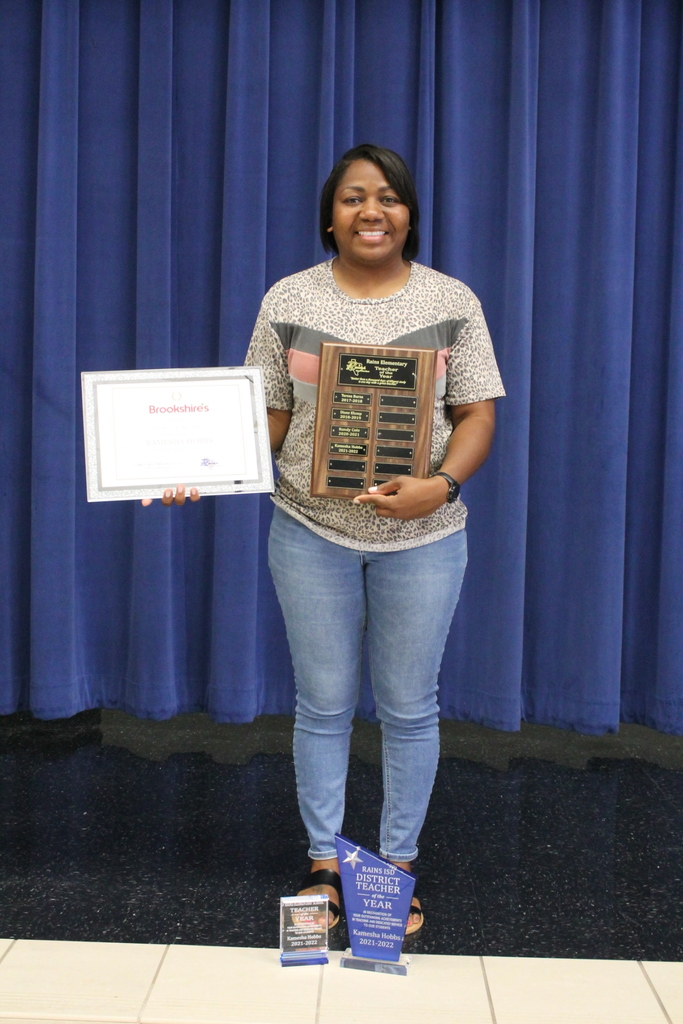 🎓💙 CLASS OF 2022 GRADUATION UPDATES 💙🎓 When: Friday, May 27, 2022 at 8:00PM Where: Rains Wildcat Stadium Will this be live streamed? Yes, through the Wildcat Legends YouTube channel. Direct link will be posted this afternoon. What time will the gates open? Gates open beginning at 6:30PM. Do I need to purchase tickets? Regular seating does not require tickets, but to sit in the Reserved section (blue seats with backs) you can purchase tickets for $10 each through the Rains Education Foundation until NOON TODAY.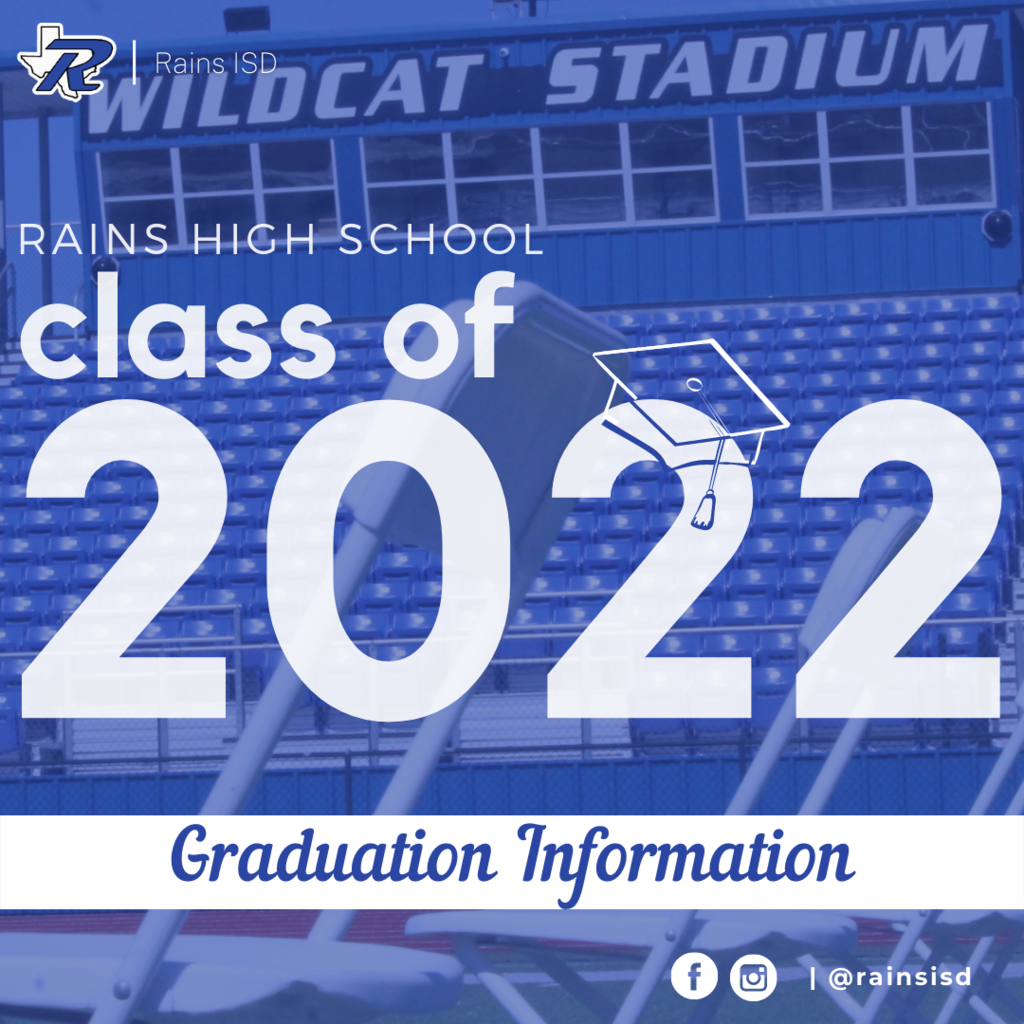 Please read the following letter from Superintendent Johnson for updates regarding yesterday's incident.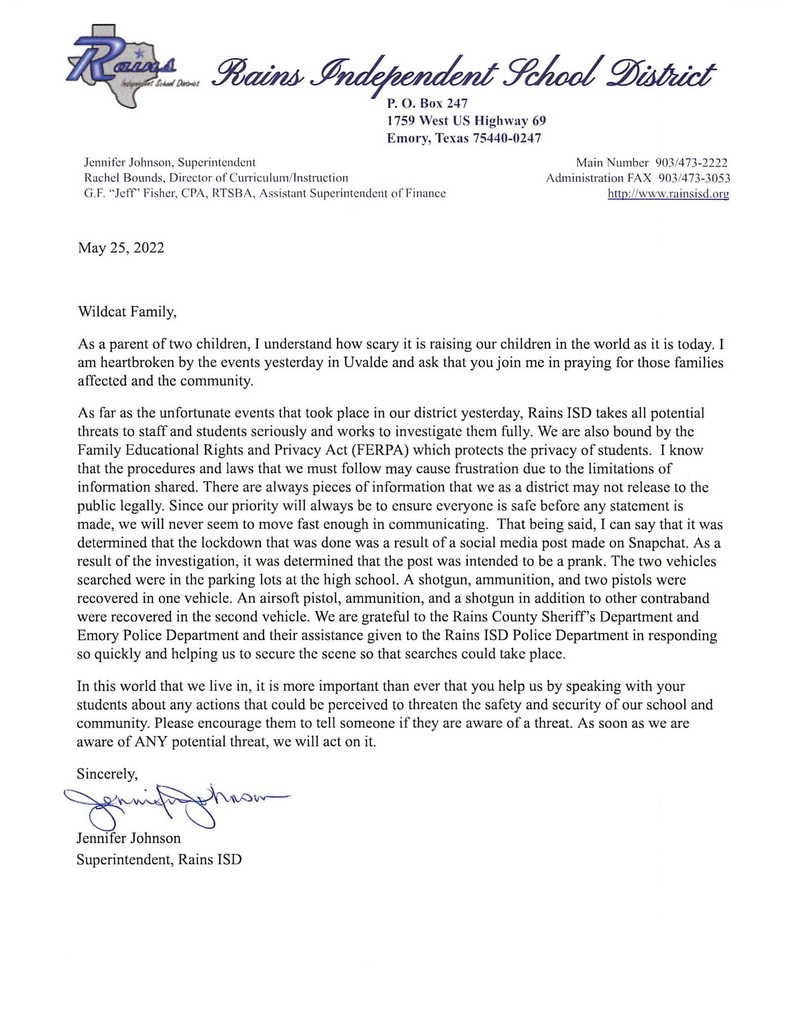 Wildcat families, DON'T FORGET school will release 2 hours early on Wednesday, 5/25, and Thursday, 5/26. Have a great summer!☀⛱😎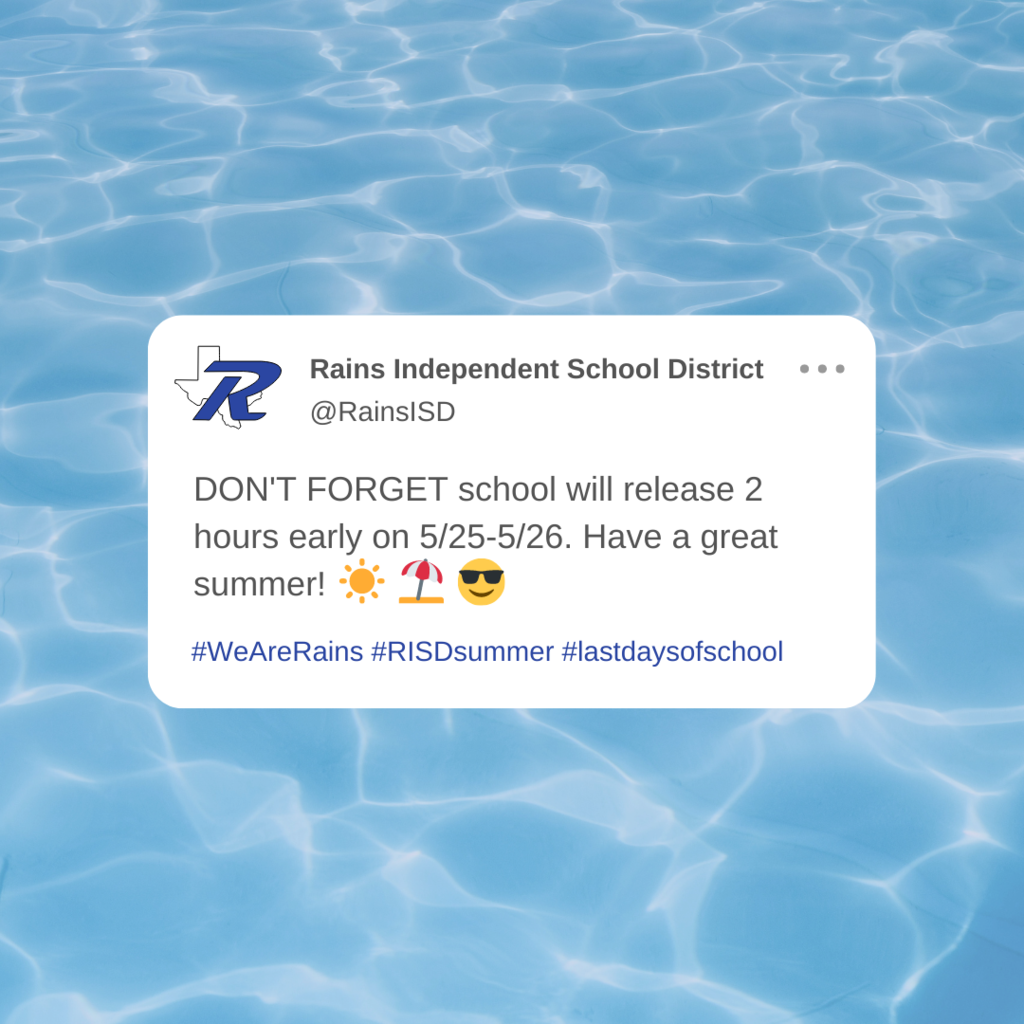 Please read the following notice from the Superintendent regarding the lockdown this morning, May 24, 2022.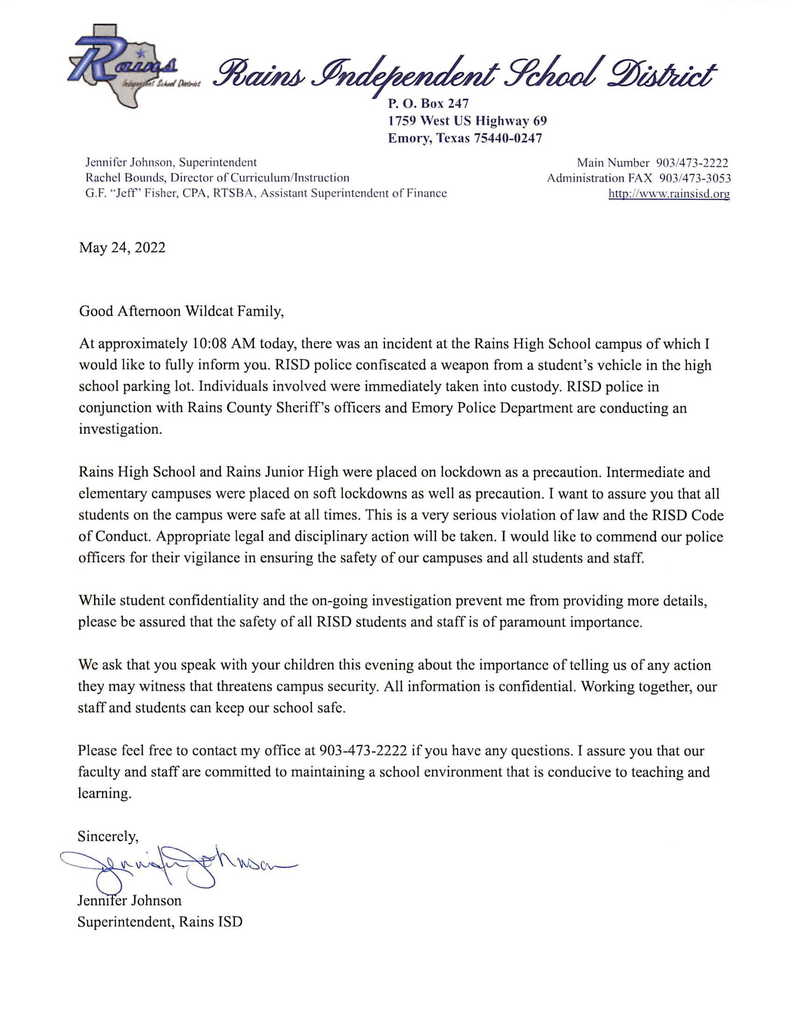 Rains ISD Staff and Families, please be advised: There was an incident this morning resulting in lockdown of multiple campuses. All students and staff are safe, and a formal statement is being prepared to post shortly.
Wildcat families, please be aware that there will be extra traffic around the school this morning. High School students are participating in an "Anything But a Car" event and we thank you for your patience. One more week until summer break!☀🚗💙
Wildcats, meet your newest Superintendent of the Day, Mr. Bunch! He and Mrs. Johnson attended the Senior Honor Graduate Breakfast, and will tour the campuses and get lunch with the administration after Intermediate field day. Mr. Bunch is finishing second grade and has earned 250 Accelerated Reader points! He has worked hard and deserves a big congratulations for his accomplishment. 📚📖🏅😻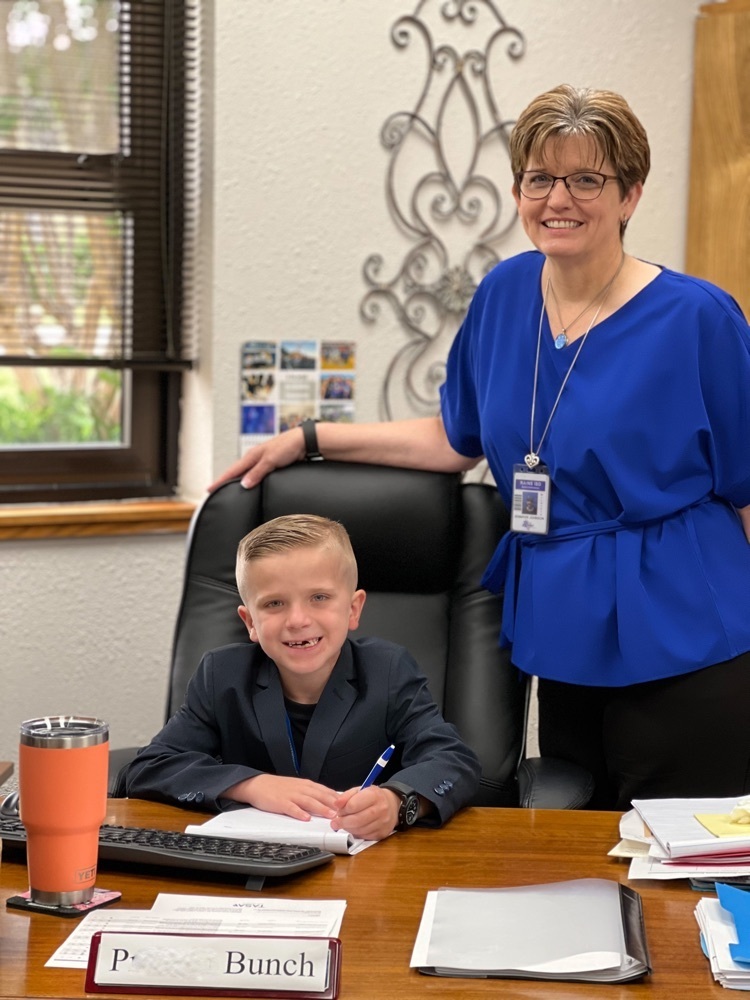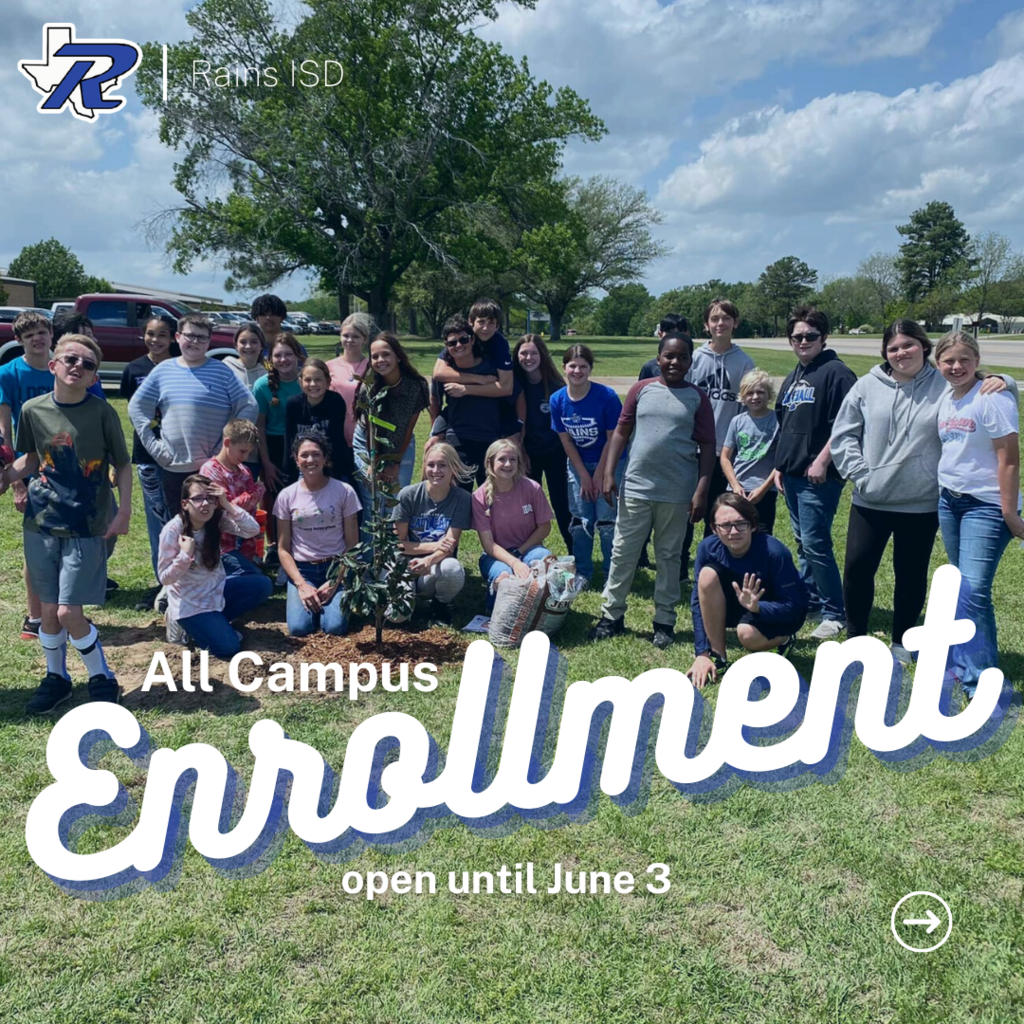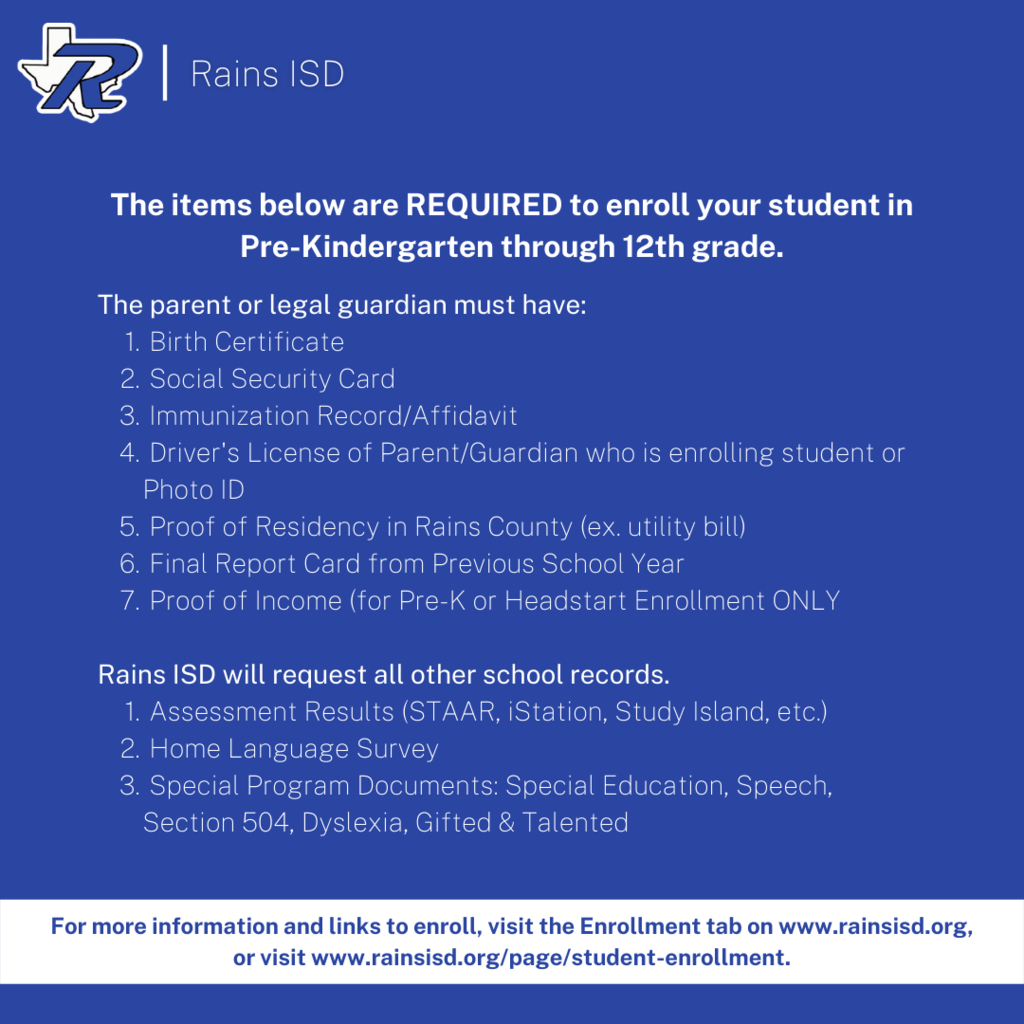 Rains ISD appreciates all the hard work and dedication our Paraprofessionals give to the district on this #ParaprofessionalsDay. Thank you for all you do!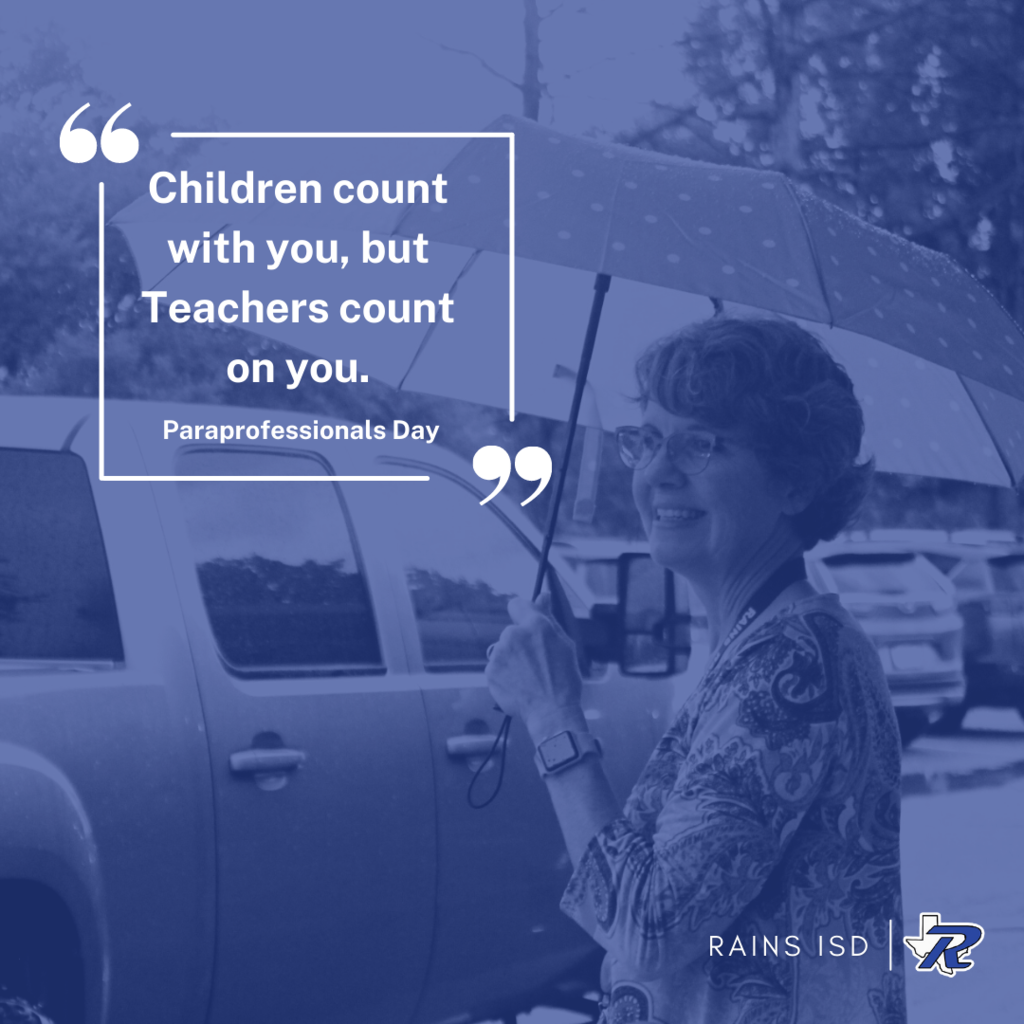 It's #NationalSchoolNurseDay and Rains ISD appreciates all that our Nurse and Nurse Aides do to keep our Wildcats safe!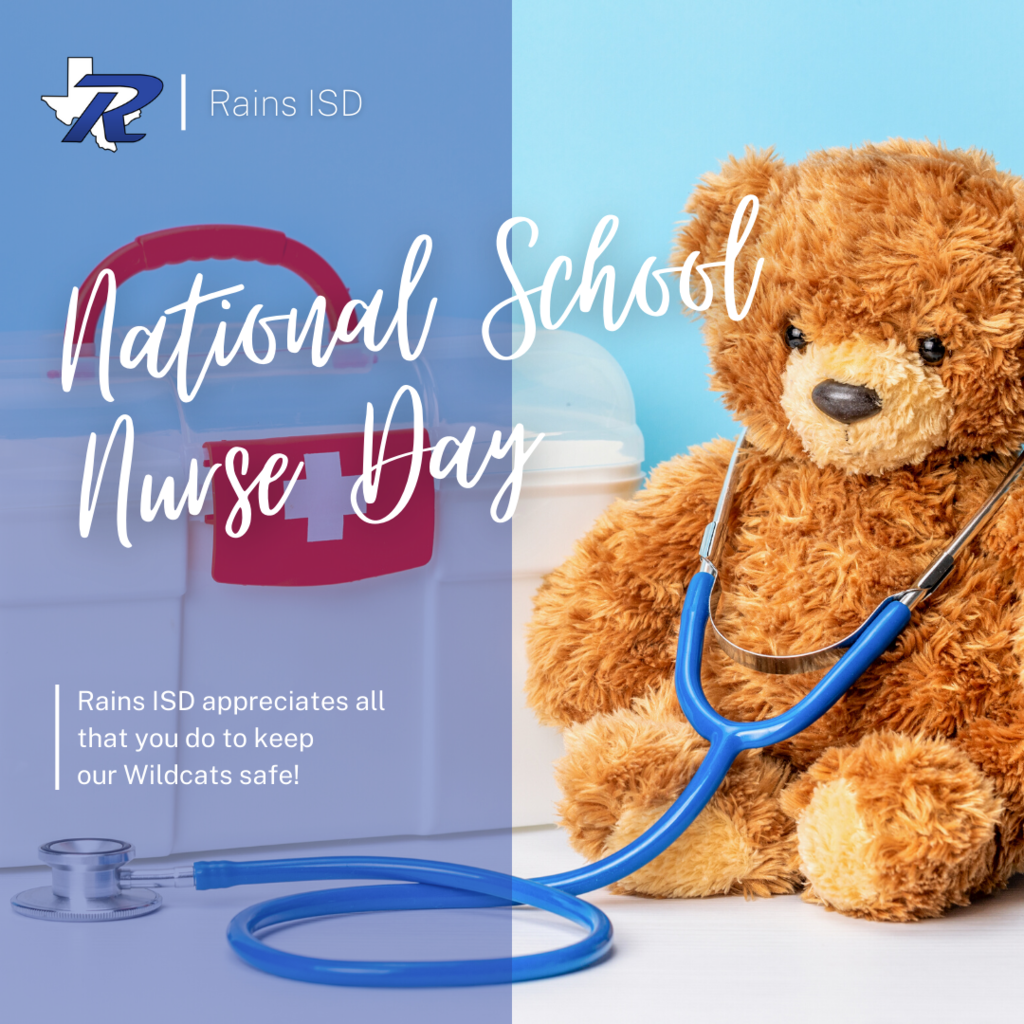 CONGRATULATIONS to our Academic UIL students who competed at STATE last week. C. Timmons finished 7th for Ready Writing, and S. Smith finished 9th for Editorial Writing. That's two students who are top 10 in the state! Way to go, Wildcats! 🥉🏆📝