After communicating with district and county personnel about current and overnight weather forecasts. Road conditions, bridges, and ice-covered trees on roadways are not expected to improve before noon tomorrow. Rains ISD will be closed again tomorrow, February 2.
Please read the following notice regarding an ambulance at Rains High School on 1/25/23.
🚨🏀WILDCAT BASKETBALL FANS🏀🚨 Due to incoming inclement weather in North Texas, tonight's boys and girls basketball games in Paris Chisum will be VARSITY ONLY. Lady Cat Basketball will start at 5:00PM and Wildcats will follow.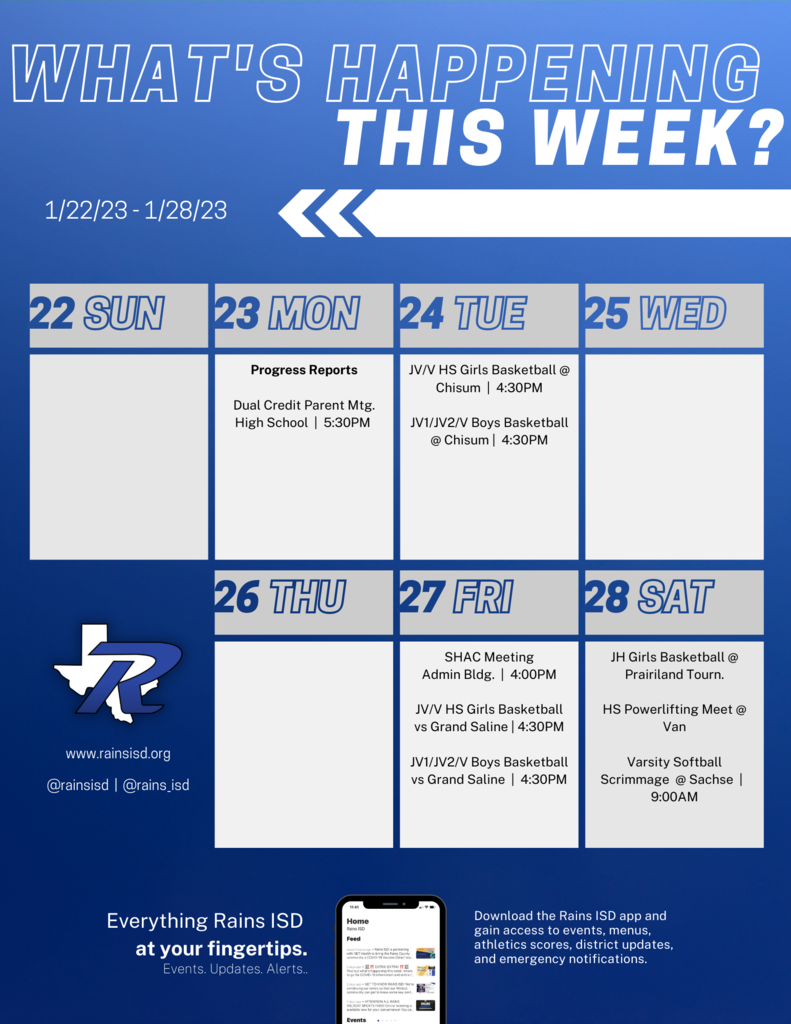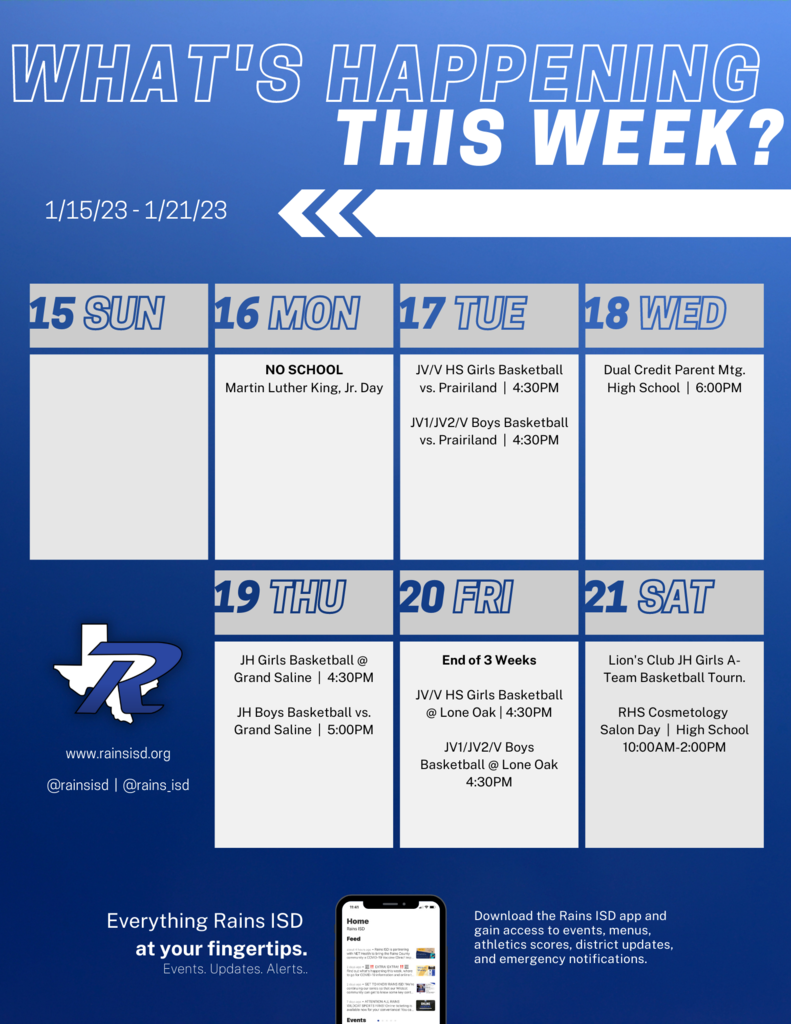 DON'T FORGET school will release 2 hours early on Friday (1/13), and there will be NO SCHOOL on Monday (1/16) for Martin Luther King, Jr. Day. Have a great weekend, Wildcats!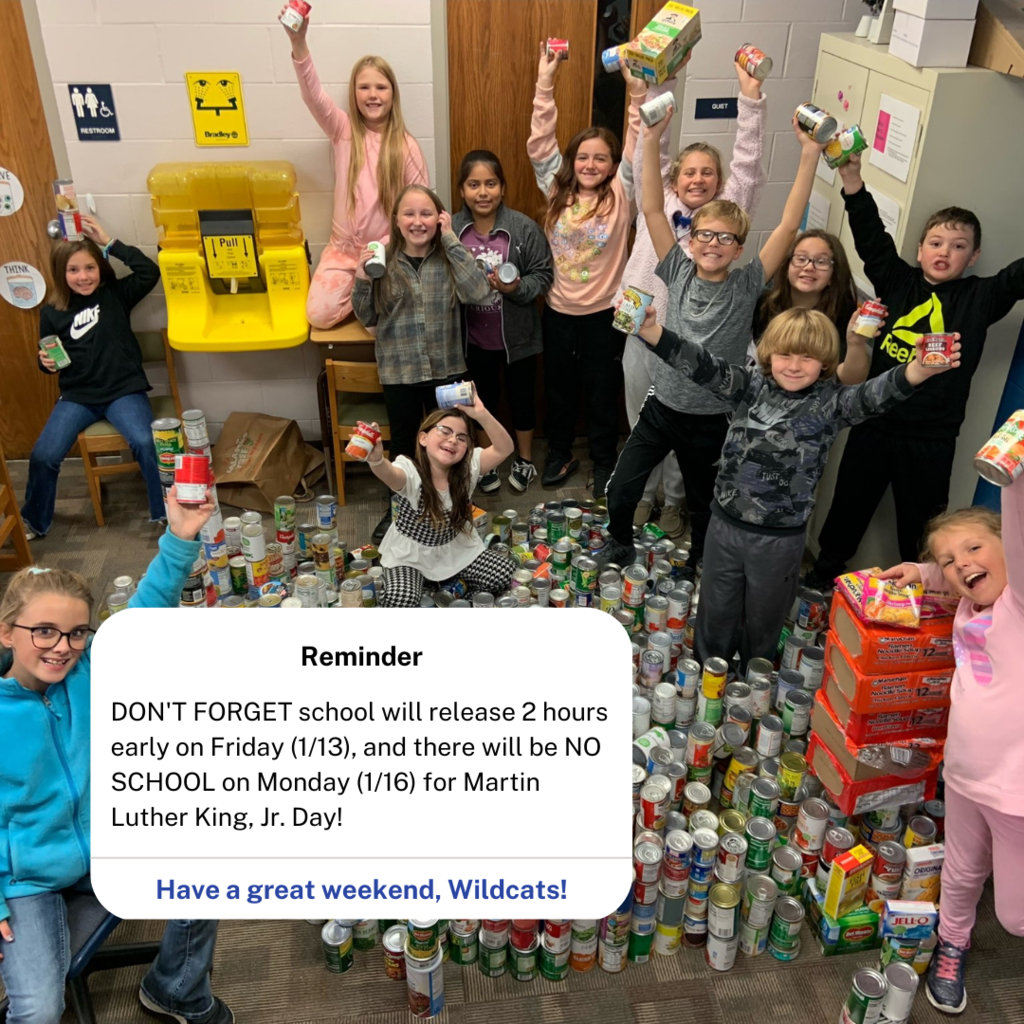 ‼Interested in learning more about the 4-day Instructional Week? Follow the links below to find the new Board Approved School Calendar as well as some answers to Frequently Asked Questions. 👇🏼 📅 Calendar -
https://5il.co/1n0m2
🗺 Guide -
https://5il.co/1n40g
🚨ATTENTION WILDCATS!🚨 At last night's meeting the Rains ISD School Board voted to approve a 4 day instructional week beginning in the 2023-2024 school year. This decision was made in consideration of months of research and input from around the RISD community. Stay tuned for more information.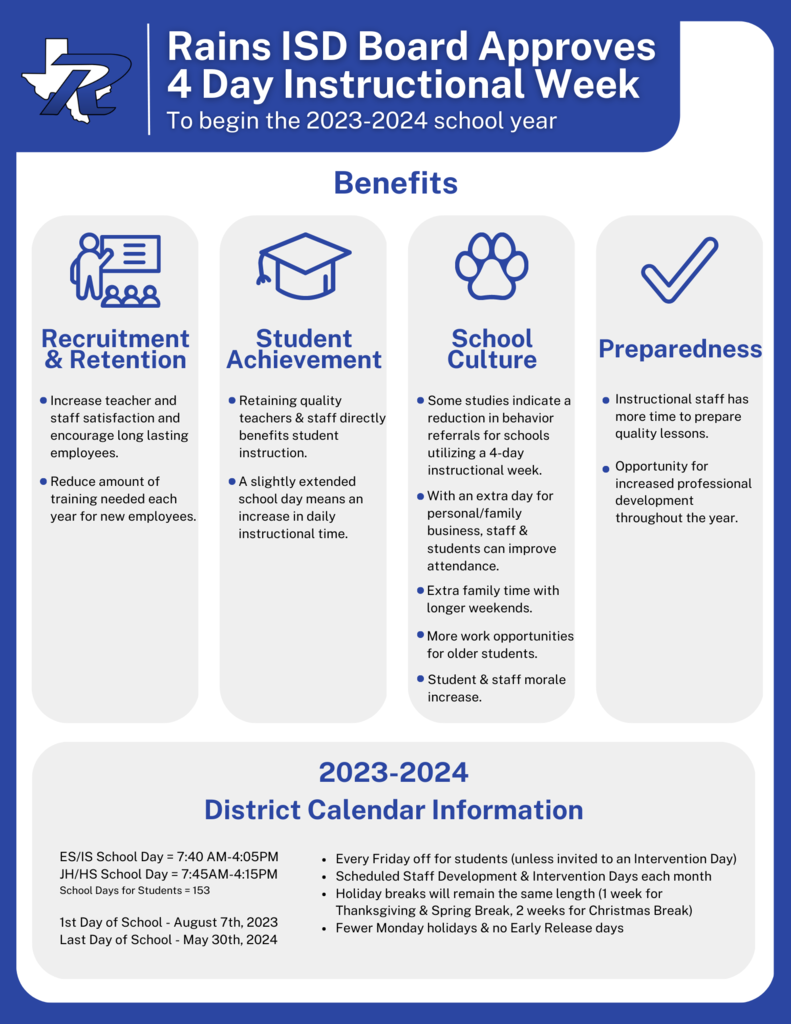 "Recognizing the efforts of our volunteer school board is so important because of all the hard work trustees put into making our district a success," Superintendent Jennifer Johnson said. "Celebrating School Board Recognition Month is one way to say thanks for all they do."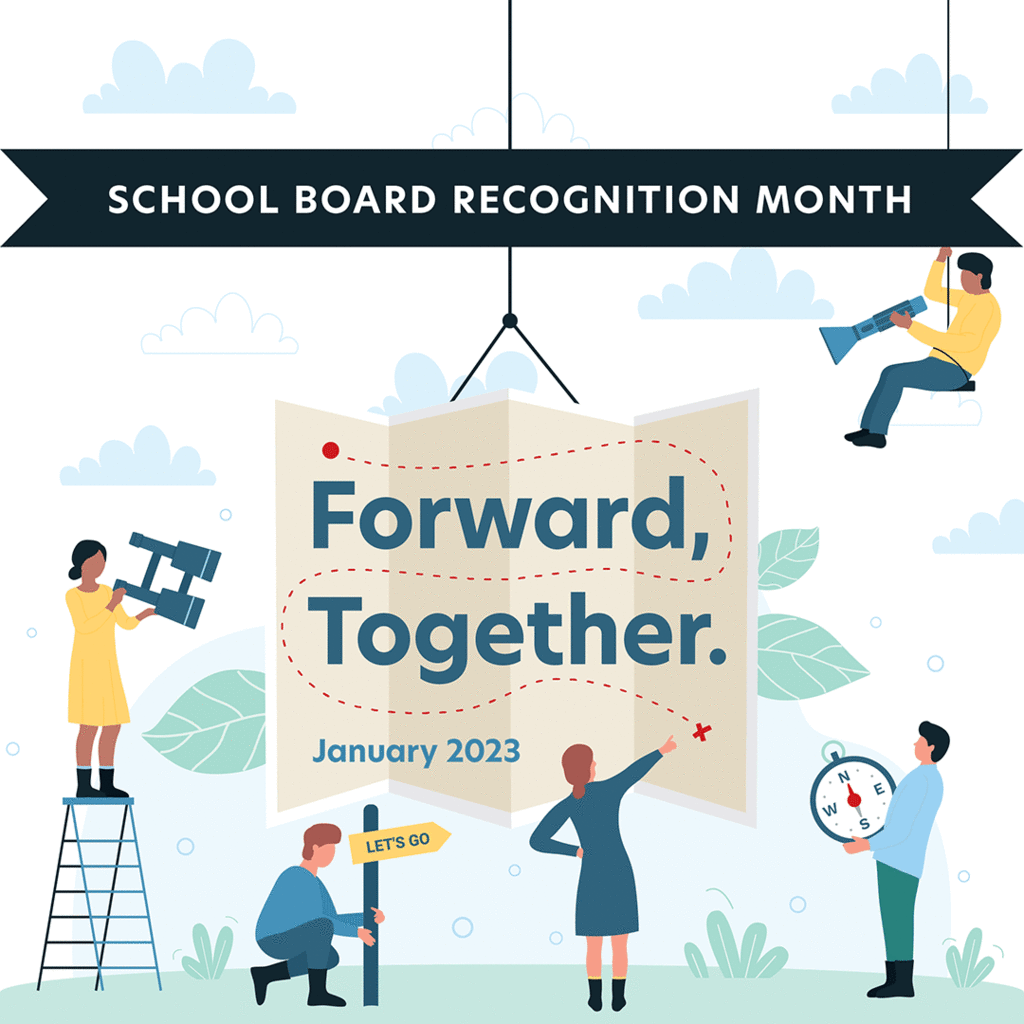 It's Law Enforcement Appreciation Day and we are so grateful to have our RISD Police Department helping us keep our wildcats safe. Thank you for all you do! 💙👮🏼‍♀️👮🏼‍♂️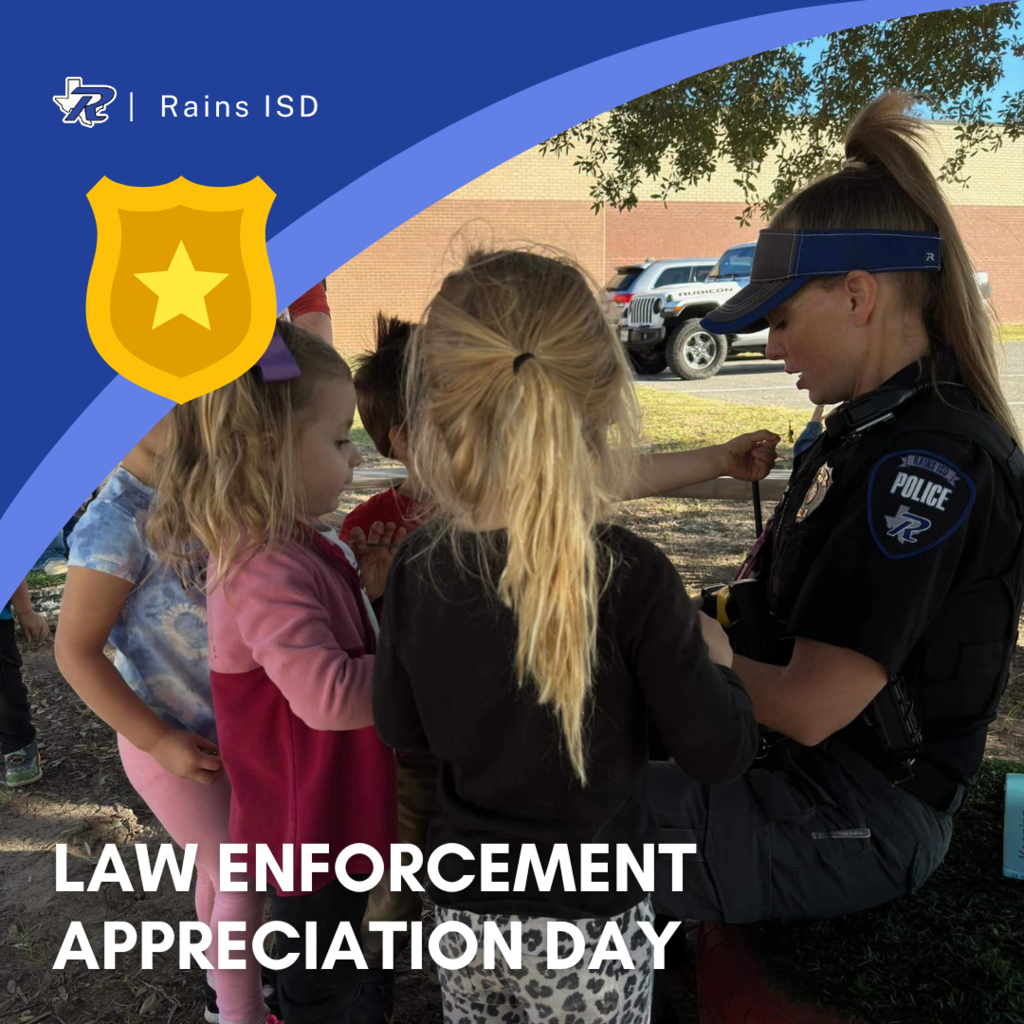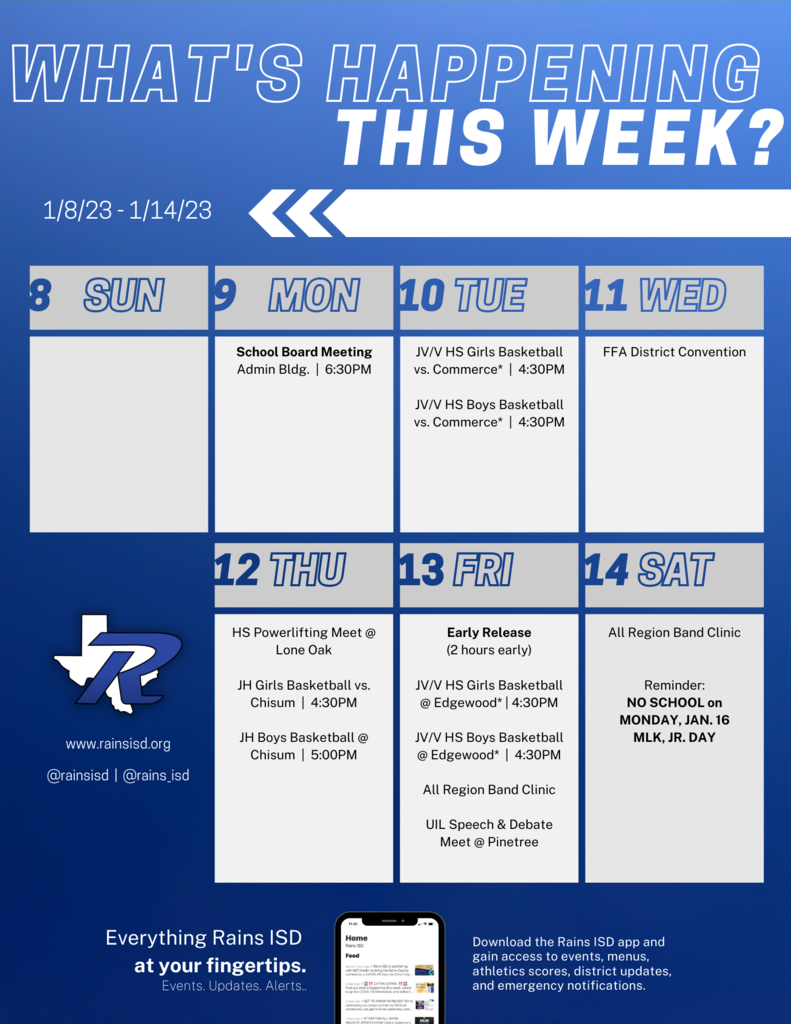 DON'T FORGET! Tomorrow is our first Substitute Teacher Training of the new year! You'll need to attend this training if you're interested in substituting at Rains ISD. 1/5/23 9AM-12PM RHS Library Email
brimerk@rainsisd.org
to register, or call 903-473-2222 ext. 4117.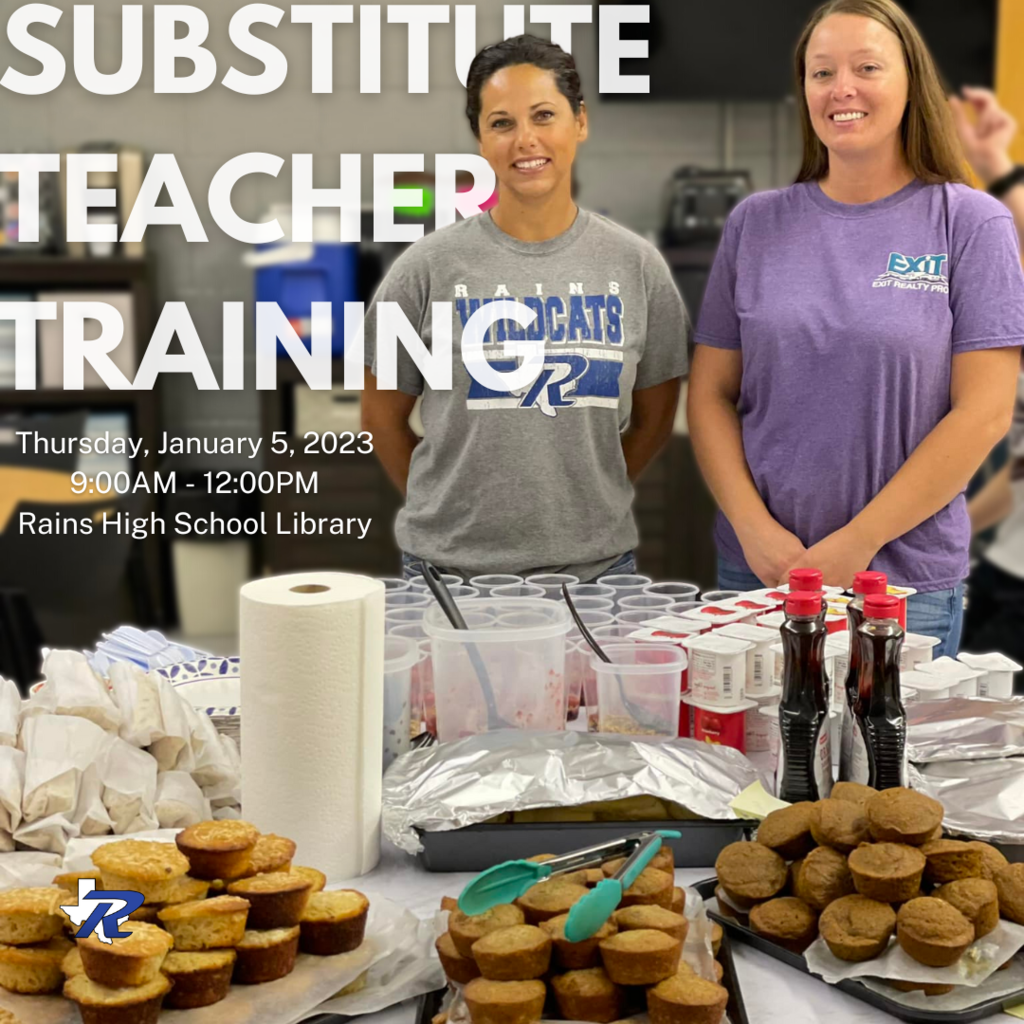 It's #SchoolBoardMonth RISD! You can read our newest article explaining what School Board Recognition Month means, how you can get involved, and what a school board does. Check it out here! 👉🏼
https://www.rainsisd.org/article/948791
Welcome back, Wildcats! Check out what's happening this week at Rains ISD! 💙👀 PDF version here 👉🏼
https://5il.co/1mgdt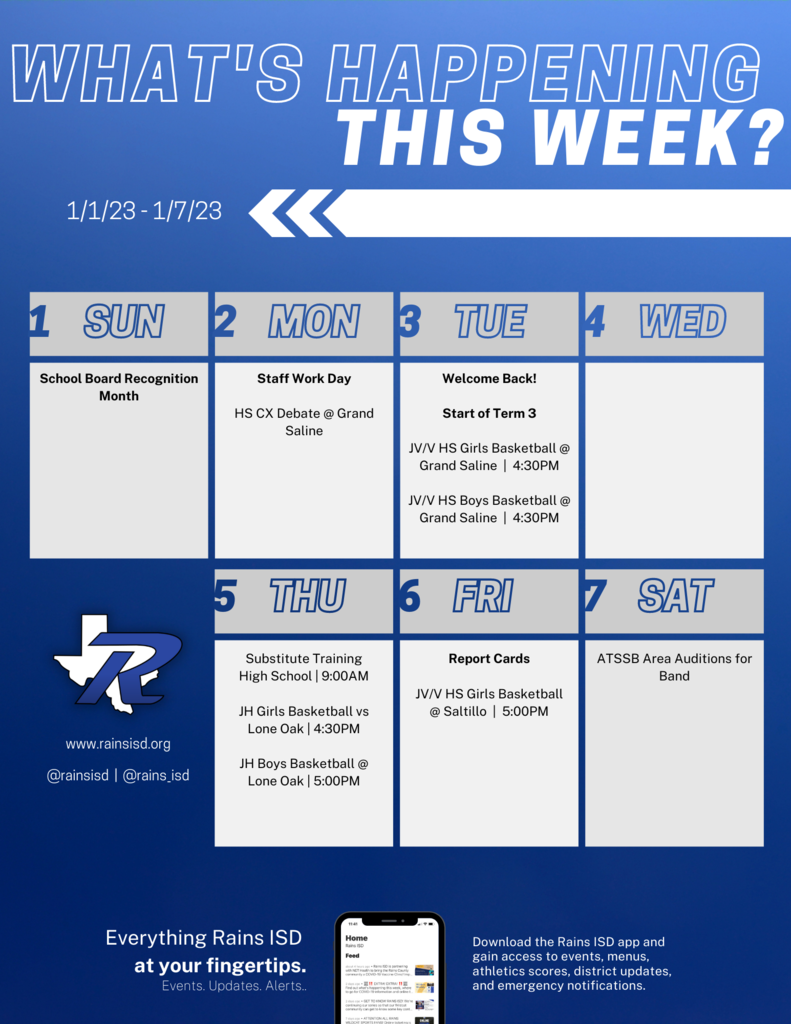 As 2022 draws to a close, please enjoy this recap of some of the best moments so far! We love our students, and we truly appreciate being a small part of these memories. See you in 2023, Wildcats! 🎇🎉💙
🚨REMINDER🚨 Staff will return to campus on Monday, January 2nd. Students will return on Tuesday, January 3rd. Enjoy the rest of your time off!
Wishing you a Merry Christmas, Wildcats! 💙🎄❄ We hope you are having a wonderful holiday season with your families, and we cannot wait to see you again soon!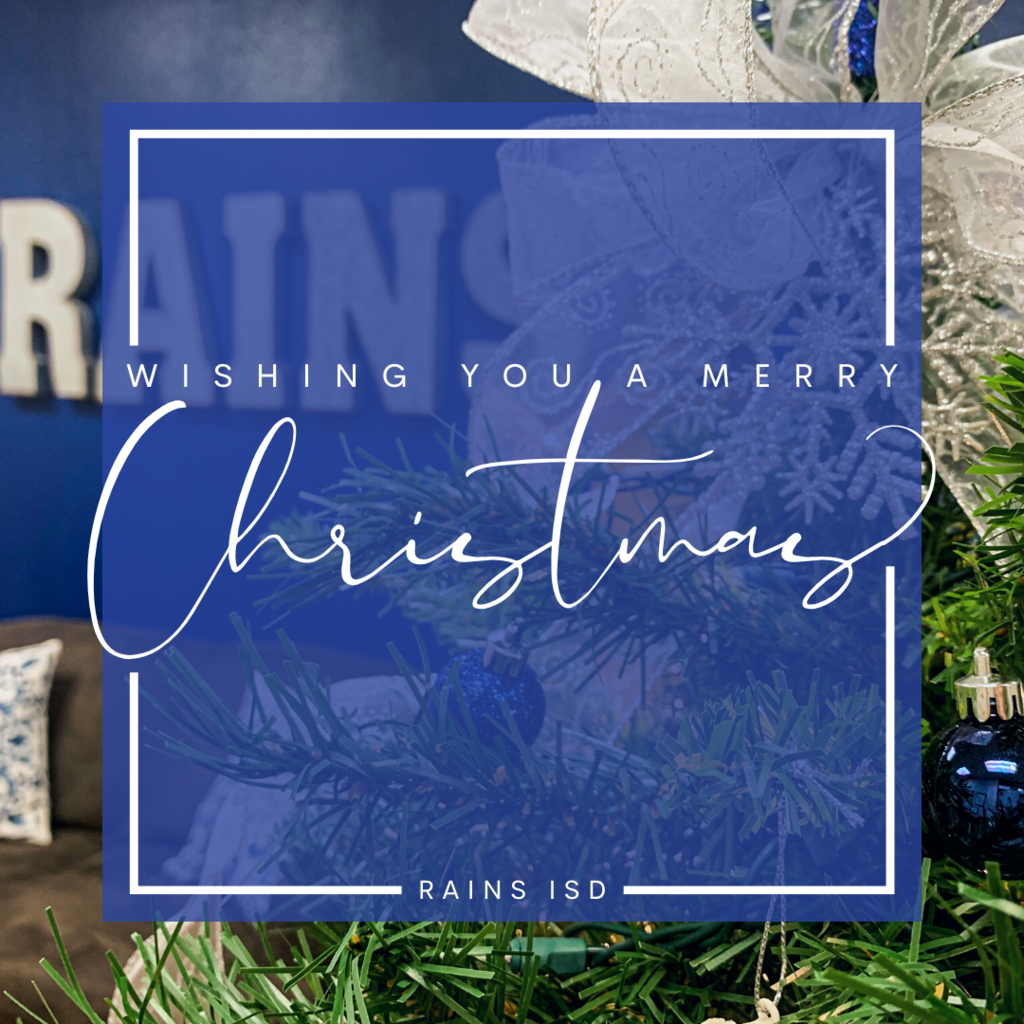 Hope your break has been great! 🕯🎄♥ Check in and let us know your holiday plans, and don't forget to tag us in your awesome adventure photos! 💚🎊⛄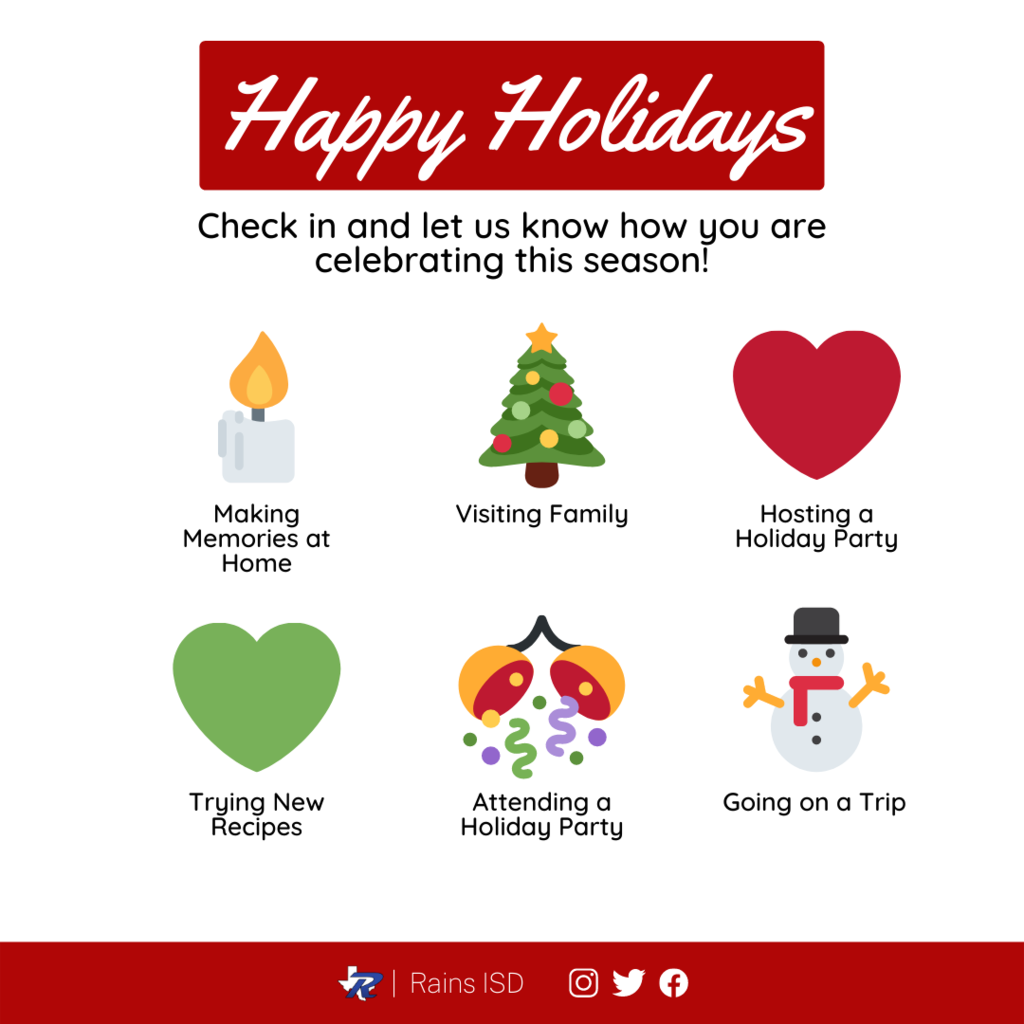 DON'T FORGET school will release 2 hours early on Thursday (12/15) & Friday (12/16). SCHOOL IS OUT until January 2nd for Winter Break. Happy Holidays, Wildcats! ❄🎄🎁