REMINDER! Staff work day TOMORROW, January 3. Hope you've all enjoyed your break and we'll see you on Tuesday! ❄️⛄️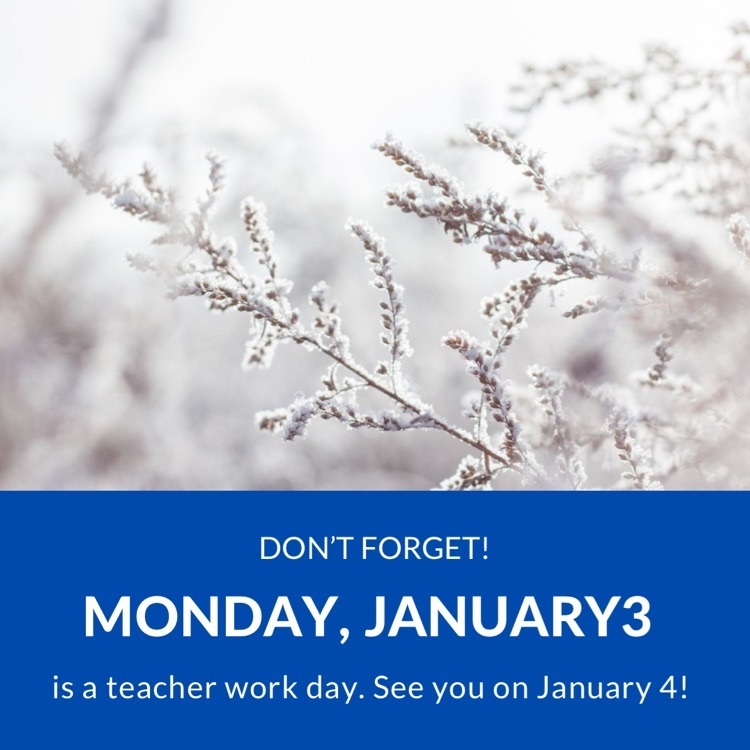 You are invited to join us in celebrating and supporting the Rains Junior High and High School Bands at their annual Christmas Program & Silent Auction. 🎷🎄 Stream tonight's concert! Visit the RHS Wildcat Legends YouTube channel at
https://www.youtube.com/c/RHSWildcatLegends
.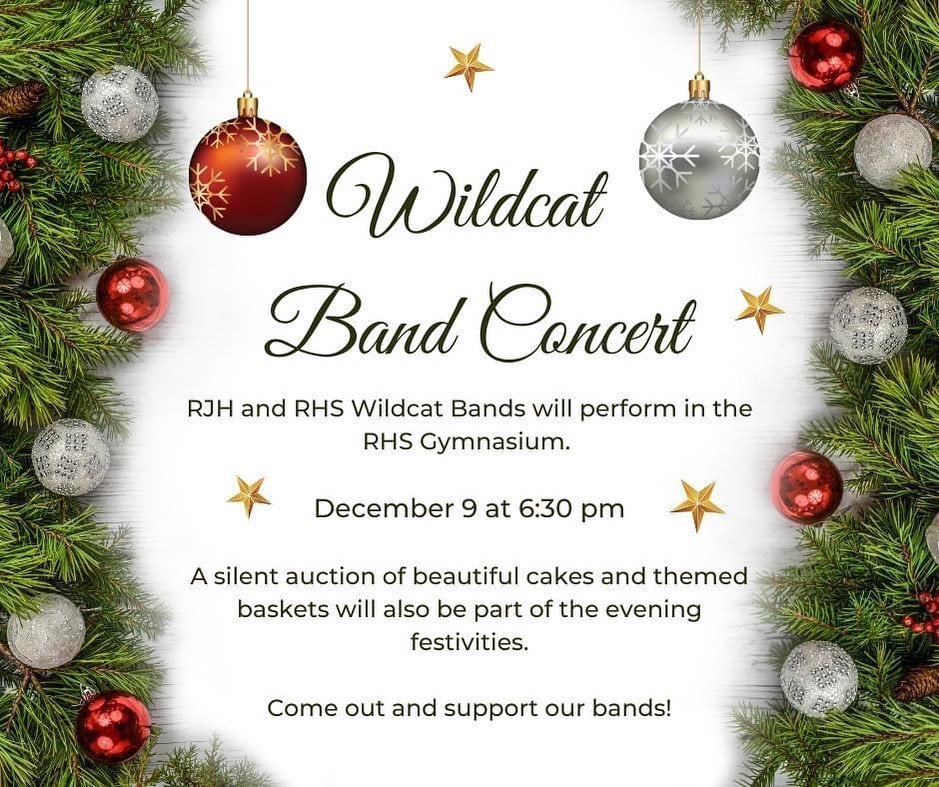 Happy Friday Eve, Wildcats! As we end the semester (1 more week!) and look forward to a new year, this is your friendly reminder to 💥‼check & update your email/contact info in Skyward.‼💥 SHARE THIS SO FRIENDS AND FAMILY WILL SEE! This is where we will pull our contact information to update families in the case of inclement weather, closures, or other important events/circumstances.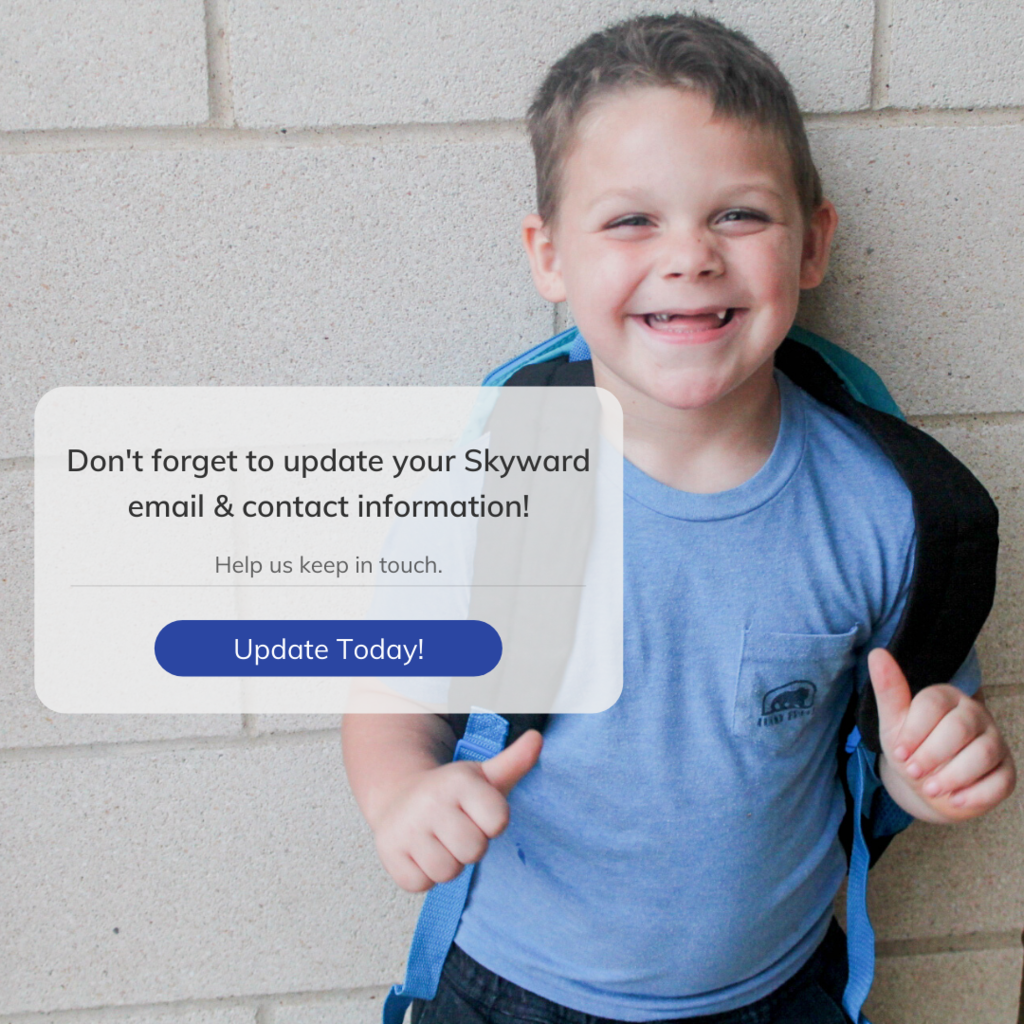 Did you know that we have Tech Liaisons at each campus? 👀🖥 It's Educational Technology Appreciation Day and Rains ISD would like to thank our liaisons for stepping up and taking on an additional role to ensure our staff and students are receiving the best educational experience possible.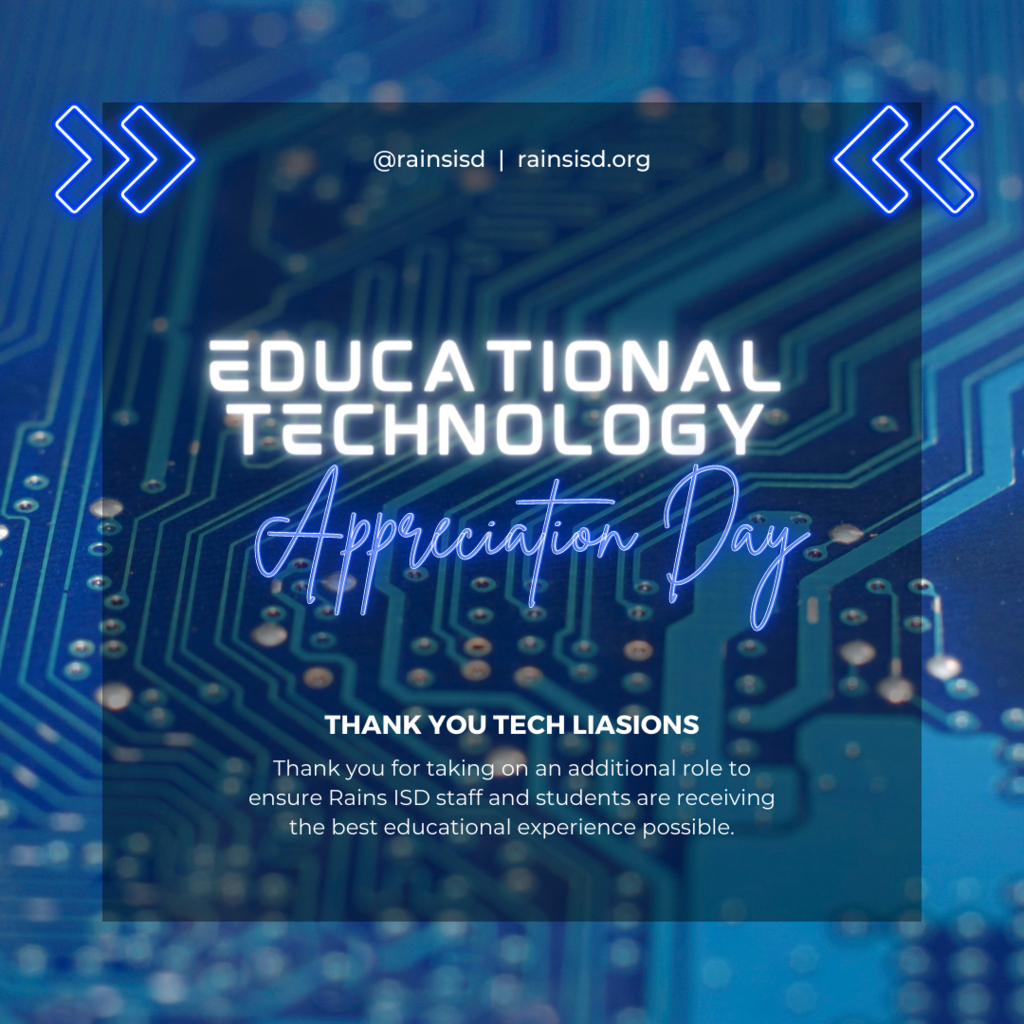 It's the Wildcat Weekly! 📰🎉🎷🥁🎄😸 Learn more about Cat Compliments, the Wildcat Bands, and Rains ISD on YouTube this week. 👉
https://5il.co/12riu
In honor of National Special Education Day, commemorating the anniversary of the nation's first federal special education law, Rains ISD would like to thank our Special Education Department for all you do to make sure students of every ability succeed. 🧩 #WeAreRains
‼SHARE THIS POST‼ Are you a parent who wants to recognize a teacher for the inspiration they've been for your child? Are you a coworker who wants to acknowledge your campus custodian for brightening your day? Maybe you're a community member who thinks the Human Resources Manager doesn't hear often enough that they're doing a good job. Introducing: CAT COMPLIMENTS! 😺 Rains ISD is pleased to announce the launch of an initiative that will allow fellow staff and community members the opportunity to publicly appreciate any Rains ISD employee who goes above and beyond what is expected. Find out more about this program, how to nominate, and how it works here. 👉
https://www.rainsisd.org/page/cat-compliment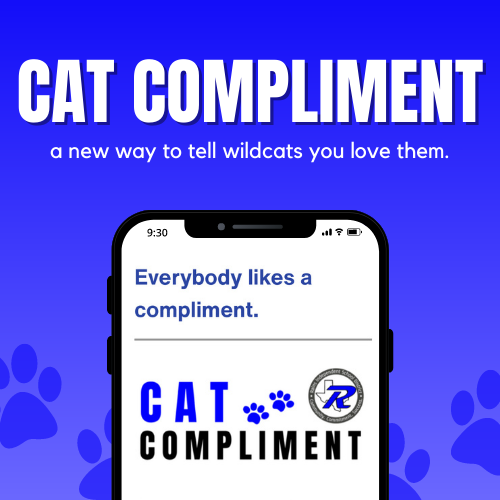 Welcome back, Wildcats! This edition of the Wildcat Weekly covers updates on athletics🏆, Operation Santa Paws🐶, recaps of the STEM Lab🧪, trailer build🥽, canned food drive and more! You're going to want to share this one. 👉
https://5il.co/12e1x
DON'T FORGET! 🦃🍂🥧 Rains ISD will be CLOSED all next week (11/22-26/21) for Thanksgiving. Enjoy time with your families and we'll see you soon, Wildcats!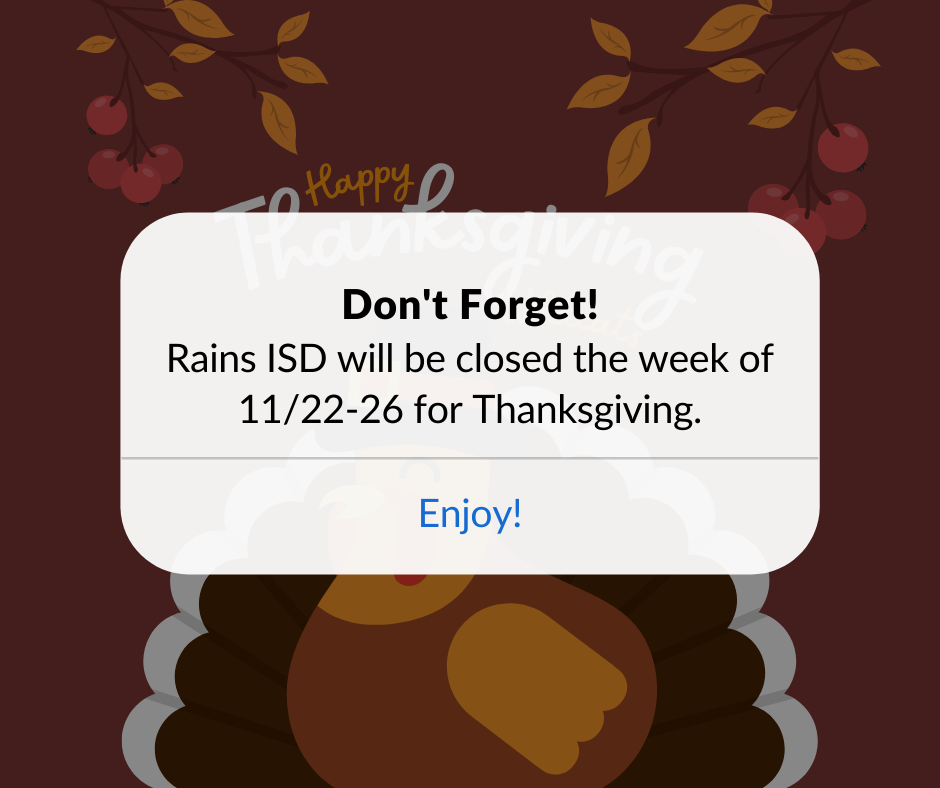 RISD designed more than ONE THOUSAND Christmas cards for the 96.3 FM "10,000 Cards for the Troops" initiative! Yesterday representatives from the Elementary, and our Wildcat Legends news team hand delivered them to the station. Check out the story here! 👉
https://www.youtube.com/watch?v=6P3UKZzHq4I
Have you seen the Parent and Family Engagement Connection newsletter yet? The PFE Statewide Initiative publishes a quarterly newsletter in an accessible format in an effort to overcome barriers and communicate with even more families in Texas. You can check out the publication in 6 different languages here:
https://www.esc16.net/page/title1swi.3_newsletter%20-%20Copy
Or view the Smore publication for accessibility here:
https://www.smore.com/0a7mz
Check out the newest edition of the Wildcat Weekly for 11/15-19! 📰💙😻 We're sharing all things basketball, Veterans Day, and 10,000 Cards for the Troops! 👉
https://5il.co/11v85
Lady Cat Volleyball DISTRICT HONORS announced: District 12AAA MVP (unanimous): H. Kreck (Jr.) District Utility Player of the Year: J. Campbell (Soph.) 1st Team All-District: K. Traylor (Jr.), C. Oakes (Soph.) 2nd Team All-District: S. Smith (Jr.), K. Bangs (Jr.) Honorable Mention: B. Durica (Jr.), C. Price (Soph.) Academic All-District: H. Kreck, S. Smith, K. Bangs, K. Traylor, B. Durica, C., Oakes, J. Campbell From Coach Jones: "The girls had a great season, and with no seniors, are expecting to follow it up with another one next year!"
Thank you to Rains High School and every community member involved in the dedication to our nation's veterans this morning. Thank you to the service men and women who gave everything for the freedoms and securities that our country holds dear. And thank you to the families of these individuals, whose service to our country meant letting duty come first. We thank and we honor you all. Happy Veterans Day. Catch the replay of the ceremony on the Wildcat Legends YouTube channel. 👉
https://www.youtube.com/watch?v=6MVNugVIwyo
Happy Veterans Day!! ❤💙🎖 Don't forget if you're attending today's program to please arrive by 8:30am. You can also catch the live stream on the Wildcat Legends YouTube channel.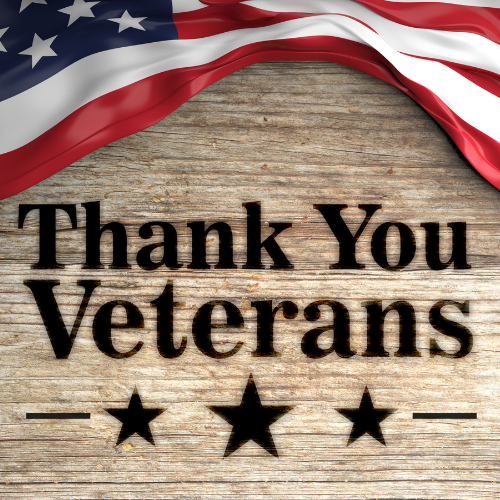 Don't forget tomorrow's Veterans Day program will begin at 9:00am in Wildcat Stadium. Please arrive by 8:30 and park on the visitors side. For those who can't make it, a LIVE STREAM will be available through the Wildcat Legends YouTube channel. 👉
https://bit.ly/3BVS88B
Please read the following update regarding COVID-19 testing at Rains ISD. For more information and updates, continue following Rains ISD on social media channels, get the Rains ISD App from your Apple or Android App Store, or visit
https://www.rainsisd.org/article/582444
.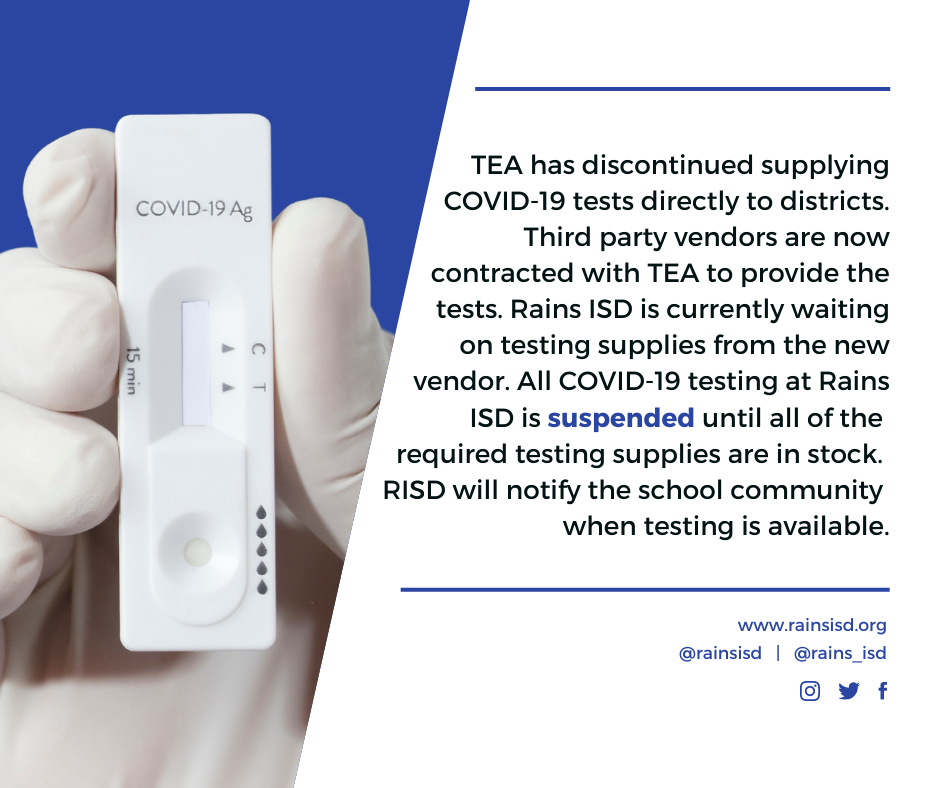 The newest edition of the Wildcat Weekly is here! 🤩🐶🏀❤💙 Check it out and don't forget to tag us using the hashtag #WeAreRains throughout the week for the chance to be featured! 👉
https://5il.co/11kd1

💙🏐🎫TICKET LINK!🎫🏐💙 Volleyball Playoff Game vs. Boyd TONIGHT, 11/4 at 6:00pm. Rock Hill High School. 👉
https://bit.ly/2ZWykoN
OPERATION SANTA PAWS 🎄🎅🐶🐱: Rains ISD Life Skills students are collecting for local Rains County animal shelters from now until Friday, December 3rd. Donations such as wet & dry dog & cat food, toys, used towels or blankets, cat litter, small plastic tubs for cat litter boxes, bleach, or laundry detergent can be dropped in donation boxes at every campus. For more information, contact 903.473.2222 ext. 2135.